Eric John Pajarillaga Aldana
Eric John Pajarillaga Aldana
2 years

experience

1

products

4248

demo versions

0

jobs

0

signals

0

subscribers
Eric John Pajarillaga Aldana
New update has been released for our indicators! Changes include the following:

Added new currency presets setting.
Added Take Profit 2 and Take Profit 3 values to trading signal alerts.
Added new setting to show the age of the last trading signal on the dashboard scanner.
Added ability to turn on/off trading signal alerts for specific timeframe(s).
Fixed incorrect stop loss value on trading signals alerts.
Added new setting to change font size of the dashboard panel.
Added setting to automatically load chart template.
Improved performance and overall responsiveness of the dashboard scanner.

This new update is now available for download!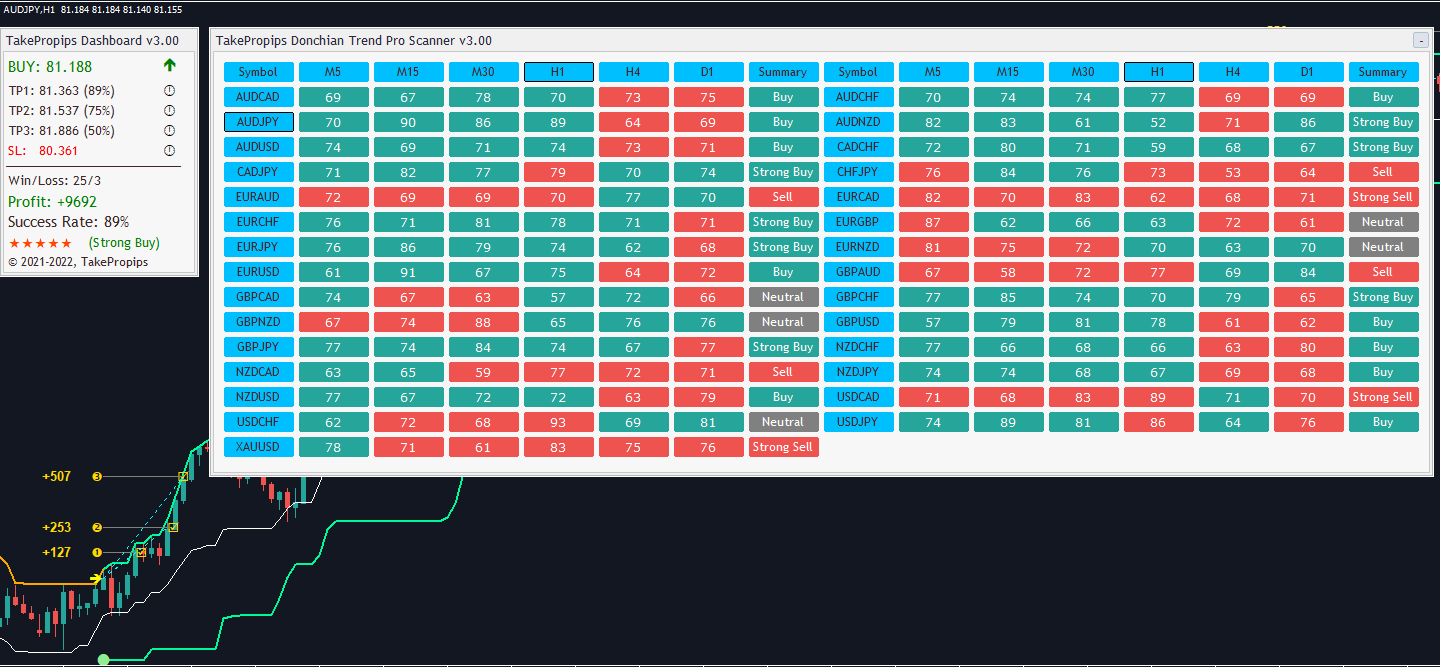 · 2
Eric John Pajarillaga Aldana
New update will soon be released for our indicators including the TakePropips Donchian Trend Pro! Stay tuned for more details!
Eric John Pajarillaga Aldana
Published product
NOTE: TakePropips Donchian Trend Pro is only sold here at MQL5 and on our official website. If you see it on other websites, it is FAKE and the performance is not similar! Support and updates will not be provided on those who purchased or received the fake indicator on pirated websites. You can message me after purchase to receive the user manual PDF for this indicator. TakePropips Donchian Trend Pro is a powerful and effective tool that automatically detects the direction of the trend