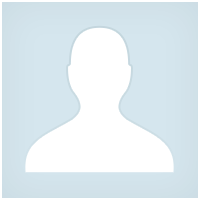 Recruitment Consultant at TD Ameritrade
2 years

experience

0

products

0

demo versions

0

jobs

0

signals

0

subscribers
Recruitment Consultant
at
TD Ameritrade
Fascinated with automating the trading process since 2018 :)

(I would love to test your EA 🙊)

My goal is to build a portfolio of EA that utilize different strategies, so that during the ever changing market conditions - at least 1 out of the 10+ will be profitable and making up for the dormancy of others!

I aim to avoid dangerous strategies such as martingale and grid as much as I can, however some of my EA will still use them to better manage periods of high DD and keep the growth curve smooth.

I will also have an option that is 100% Stop Loss based without any use of grid or marti :)

Currently I am experimenting with high risk settings for my mt4 and mt5 portfolios. Both are still work in progress and changes are constantly being made.

Once they are complete as a finished product I will launch them on $1000 live account and provide monitored signal services!

Eventually I want to be able to grow small accounts of my friends and relatives, like a mini hedge fund :) using my different EA portfolios customized to fit my clients risk appetite and growth projections!