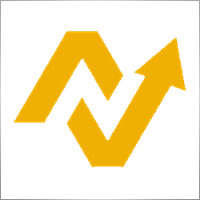 1 year

experience

4

products

35

demo versions

0

jobs

0

signals

0

subscribers
I've been trading Forex for 5 years. When I first began trading I would buy expensive advisors from the market and always ended up with mixed results and usually bad results. It's easy to think that "this expert" will make you fast easy money but that's not the truth. A good expert will place single FIFO orders, one order per symbol, but you can and should run multiple symbols. You won't win all of the time but if your wins consistently out number your losses, and your TP/SL is set right, you will profit consistently over time. You want your expert advisor to produce an average monthly gain between 3% - 8%.
Unlike our advisors most market advisors use dangerous recovery strategies that seem great while you're up but they always crash hard in the end. Learn from those experiences and don't repeat the mistake of using dangerous strategies again. Our advisors will help protect your wealth by always using a reasonable stop loss and placing accurate trades.
Thank you for your feedback and comments, please let us know if we can help with anything. 🙏
You can get a free trials to all our experts on our website. No credit card is needed. Come back here to rent or purchase if you like.
https://fngreatinvestments.com