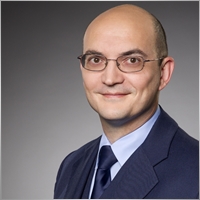 no

experience

25

products

13

demo versions

0

jobs

4

signals

0

subscribers
Hello everyone!
I am an engineer, economist, and doctor in economic informatics.
I have designed algorithms and automated trading software since 1998.
All my work can be found and analyzed here:
https://pauna.pro/algorithms
Under my profile, you can find my original indicators and three kinds of expert advisors: Predictors, Collectors, and Retractors.
The Predictors are trading several financial markets by predicting the next price evolution through different original methods.
The Collectors add frequent profits from different markets using smart triangular strategies and Relative Cyclicality indicator.
The Retractors detect and trade the price retraction moments of the main financial indices using Relative Cyclicality indicator.
Any expert advisor of mine can be used alone in a capital account or can be installed in clusters to increase capital efficiency.
For better results, any investor can install all four Predictors in the same capital account with a 5% or 10% risk set for each one.
Anyone can also install all four Collectors and all four Retractors with 5% or 10% risk level in a second and third capital account.
All my EA are ready-to-use software with the default settings on the specified market; the investor has to set only the risk level.
A stable Risk and Capital Management Strategy is also recommended for any case to ensure the profitability in the long-time run!
The most important considerations about how to use my trading software can be found here:
https://pauna.pro/howtouseit
Enjoy!