Overview

Reviews

Comments
TrendSignaler
TrendSignaler
Shows the best trend detection results for all currency pairs without redrawing the result.
Determining the current trend is one of the most important tasks. The TrendSignaler
The indicator does not change its readings 100%, the arrows always remain in their places.
Each user can customize the indicator to suit his trading style and currency pair.
Indicator setting
Historybars - the number of bars to determine the trend
Signal - signal strength, set the value above 50.
Trend - trend accuracy , set the value above 210.
Large (white arrows) are the direction of the trend of the higher timeframe.
Small arrows are (signal arrows) for buy - sell.
Buyers of this product also purchase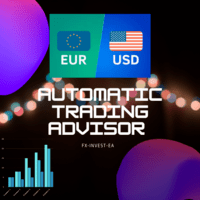 Fxinvest
Mykhailo Hrynkiv
Fxinvest EA- is an automatic advisor for major currency pairs, using a price action system and a combination of indicators to calculate the entry. The Expert Advisor is recommended to be used on the 15M timeframe, with the following currency pairs: EURUSD, USDCHF, USDJPY, AUDUSD, GBPUSD with the default setting. Each trade has a set take profit and stop loss. The EA uses martingale. Minimum balance $ 300 - lot 0.01. One currency pair. Recommended -1000 $ for 4 currency pairs Input pa
1 220 USD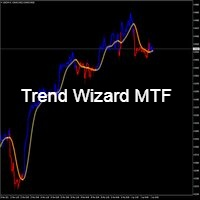 Trend Wizard MTF
Mykhailo Hrynkiv
Trend Wizard MTF - trend indicator Input signals without repainting. Nice play on different characters. Easy to set up, simple tool.  trend indicator based on the principle of joint analysis (3 indicators). The indicator forms arrows (red and white). If a signal appears and is confirmed at the close of the signal candle. Error-free opening of transactions The indicator finds the ideal signals to enter a trade (buy or sell), which increases the likelihood of success. SALE. 1) Red line colo
1 195 USD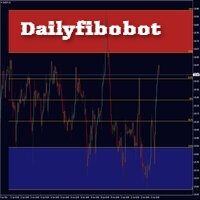 Dailyfibobot
Mykhailo Hrynkiv
Dailyfibobot  - The Expert Advisor finds the best places to trade in the market and has built-in spread filters and slippage control algorithms.  The advisor does not need a news filter  Unique transaction tracking algorithm Risk: 0%, Profit: 40%, Drawdown: 0.5%, Leverage: 1: 500 Risk: 6%, Profit: 100%, Drawdown: 4%, Leverage: 1: 500 Risk: 10%, Gain: 200%, Drawdown: 7%, Leverage: 1: 500 IMPORTANT! Trades ONLY EURUSD, GBPUSD (М1-М5-М15). The minimum deposit is $ 100. The defa
11 130 USD