Overview

Reviews

Comments
FxBears Powers
FxBears Powers is working on all forex pairs, metals, commodities, futures, indices, energies, crypto, and everything...and on all timeframes from M1 to MN.
It's based on supply and demand zones and some internal indicators, it gives you a very strong entry point with 0 slipping most of the time, you can verify that in the test.
It send you signals on your phone platform everywhere you are instantly, it contains the name of the pair, time, timeframe, buy or sell, entry point, SL, and TP.
It gives you an arrow sell or buy and 3 lines on the chart: TP, SL, Entry Point.
Instant notification with sound.
No complications in inputs, its very simple for beginners and professionals.
No repaint, no redraw.
No more losses with this indicator, test it for years ago and see if there is losses in one day outcome.
Telegram: @RachidFx
Buyers of this product also purchase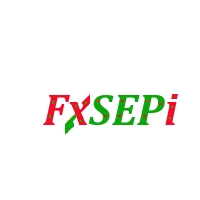 FxSEPi
Rachid Lafhil
FxSEPi is working on all forex pairs, metals, commodities, futures, indices, energies, crypto, and everything...and on all timeframes from M1 to MN. It's based on supply and demand zones and some internal indicators, it gives you a very strong entry point with 0 slippage most of the time, you can verify that in the test, no repaint and no redraw . It send you signals on your phone platform everywhere you are instantly, the message contains the name of the pair, time, timeframe, buy or sell, entr
500 USD