Overview

Reviews (1)

Comments (2)
Perseus
Perseus is a free Expert Advisor for GBPJPY. It based on MACD and Bollinger Bands. It has been tested for 10 years of history (from year 2011). Tested by Monte Carlo with 200 simulations too. All trades are cover by StopLoss. Doesn't use Martingale or other dangerous startegies. Perseus using fixed lot size, which you can set in settings.
Perseus settings are optimized for the best results. There is no need to change it.
If you like this free strategy, check out my other two GBPJPY strategies to build a stable portfolio and maximize your profits!
Recommendations
Symbol: GBPJPY
Timeframe: H1
Deposit: 300 USD
Broker: Any broker
Settings
CustomComment: Order comment
MagicNumber: Magic number
mmLost: Lot size
ExitAtEndOfDay: For close all orders at end of day (recommended and default: false)
ExitOnFriday: For close all orders at end of Friday (recommended and default: true)
Please, let other variables at the default values.
Contacts
Look at my another products: https://www.mql5.com/en/users/vojtechs/seller
Buyers of this product also purchase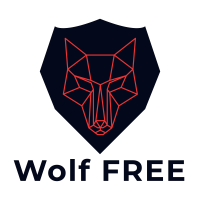 Wolf FREE
Vojtech Svobodnik
Wolf FREE is my another Expert Advisor for GBPUSD . It based on Keltner Channel , Bollinger Bands  and Linearly Weighted Moving Average . Wolf FREE has been tested from year 2003 to 2021 . All trades use TakeProfit  and StopLoss . This Expert Advisor is "ready to use" , it means, that there is no need to set anything and just launch. Doesn't use Martingale or other dangerous startegies.  Recommendations Symbol:   GBPUSD Timeframe:   H1 Deposit:   300 USD Broker:   Any broker Settings Custo
FREE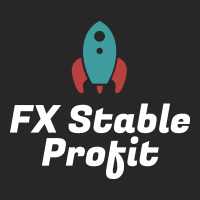 FX Stable Profit
Vojtech Svobodnik
FX Stable profit i s a fully automatic Expert Advisor for the trading on GBPJPY . FX Stable Profit doesn't use Martingale or other dangerous startegies. This Expert Advisor covers all trades by TakeProfit and StopLoss . FX Stable Profit have been developed to generate stable and profitable trades. Backtest now! FX Stable Profit  has been tested from year 2003 to March 2021 . This Expert Advisor using fixed lot size, which you can set in settings. Recommendations Symbol GBPJPY Timeframe Only H
30 USD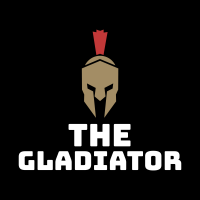 The Gladiator
Vojtech Svobodnik
The Gladiator is my another fully automatic Expert Advisor for the trading on GBPJPY . The Gladiator has been tested   from year 2003 to March 2021  on GBPJPY H1. You can download the demo and test it yourself. My test used the real tick date with 99,90% accuracy. Monte Carlo test with 200 simulations used too. All trades are covers by TakeProfit  and StopLoss ! Doesn't use Martingale or other dangerous startegies. This Expert Advisor using fixed lot size, which you can set in settings. Resu
30 USD