Overview

Reviews (2)

Comments (24)

What's new
Just Scalping Indicator
Scalping strategy, filtering and all the features you need built into one tool!
The intelligent algorithm of the Just scalping Indicator determines the trend, filters out market noise and generates entry signals and exit levels.
Important Information Revealed
Test the demo version and explore its features, it would be a useful tool added to your trading arsenal.
Advantages You Get
Easy, visual and effective trend detection.
Gives you the ability to filter and further improve your trading strategies.
Enhanced statistics calculation following the entry point, exit signal.
Never repaints, never backpaints, never recalculates.
Signals strictly on the "Close of the bar".
Works in all symbols and all timeframes.
Integrated pop-up, email, push notification and sound alerts.
Fully compatible with Expert Advisor (EA) development.
How To Trade
No complicated rules.
Entering a signal, the BUY or SELL direction and a line with the price appeared on the chart.
Exit a trade, the indicator drew a horizontal line or an opposite signal appeared.
Parameters
Channel Period - the number of bars used to calculate the trend

Period from 15 to 60 for defining inputs. Depends on the trader's trading style

.

Filtering - The filter signal.
0.5 to 6 to define inputs. Depends on the currency pair and the trader's trading style

.

Font

Size - Text size on the chart.
Level - signal strength as a percentage.

Corner - Where will the text be, top or bottom, right or left.
SL color - Color of the stop loss data displayed on the chart.
Buy color – Color

BUY

.
Sell color- Color SELL.
Alert Parameters -

Alert Parameters

.
Level Alerts % - Percentage level for alert. If more than this level, an alert will be sent.

Buyers of this product also purchase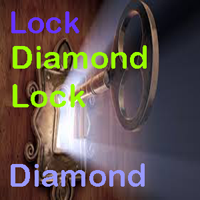 Diamond lock
Ginta Rodze
The Diamond_lock Expert Advisor is based on the Lock strategy. Diamond_lock The EA opens two buy and sell trades at once ( sets the lock ). Then, on the signal of the author's indicator, it opens buy or sell deals . Positions are closed based on the selected profit value and the ATR indicator. By default, the EA is optimized for the GBP USD currency pair. You can learn more about the work of the Expert Advisor by downloading the demo version. Recommended Time Frame: H1 Recommended . Account ty
139 USD
Added an alert to the signal level as a percentage.
The signal strength level as a percentage is output to the buffer.
Corrected the display of data on the chart.
Added a function of signal strength as a percentage .