Overview

Reviews (1)

Comments
Super Scalping
Description
This expert advisor uses with a Super Scalping Technique Strategy.
Can be used with limited capital and
minimum capital of 100 USD
with
1:500 Leverage
, it is
Recommended
by using
200 USD
capital
Leverage 1:500
, or more.
Use on brokers with tickcharts and data on a must M1 Time Frame on chart, it is Recommended by using pair GBPUSD on M1 Time Frame.
Use on brokers with
Spreads
of
less than 30 points
.
Use the settings contained in the colomn tab screenshots to get the best settings.
Best Open Account Parameter :
Equity

= 200 USD
Leverage

= 1:500
Indicator Parameter :
Magic - If set to a number less than 0 it will calculate MagicNumber automatically (Default = -1).
MinLots - Min Lots can't more than 1 Lots (Default = 0.01).
MaxLots - Max Lots can't more than 10 Lots (Default = 5).
Buyers of this product also purchase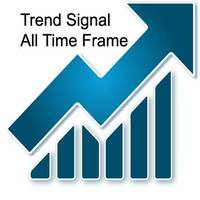 Trend Signal All Time Frame
I Nyoman Suryasa
This indicator allows you to see the strength of the trend on all timeframes. It can be used for all currency pairs. The indicator can be displayed in the form of a column (from left to right): status buy / sell / strong buy / strong sell, strength of the trend in percentage, pips last candle, body candle now, remaining time, and the timeframe of M1 to MN. Information contained below (from left to right): total trend percent, sell percent, buy percent.
500 USD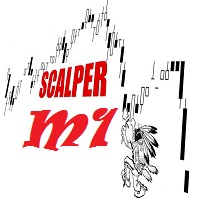 Scalping Strategy
I Nyoman Suryasa
Description This expert advisor uses with a Scalping Technique Strategy . Can be used with limited capital and minimum capital of 100 USD  with 1:500 Leverage , it is Recommended by using 200 USD capital Leverage 1:500 , or more. Use on brokers with tickcharts and data on a good M1 timeframe chart. Use on brokers with Spreads of less than 30 points . Use the settings contained in the colomn tab screenshots to get the best settings. Best Open Account Parameter : Equity = 200 USD Leverage =
250 USD