Overview

Reviews (4)

Comments

What's new
Ninja Wolf Robot
the Robot has passed all stress-testes in tough conditions .
its in a real account for 2 years and the performance are the same as the 17 years back-test
--No Martingale or Grid or other dangerous methods are used--
Real Account Monitoring : https://www.mql5.com/en/signals/655721
Low risk Real account : https://www.mql5.com/en/signals/917159
All Products : https://www.mql5.com/en/users/fxfairfight/seller

in order to test properly
1 : test only on EUR/USD
2 : use only a daily time frame (D1)
3: GMT Data Time = 0
4 DST : None
i advice to test with Tick Data Suite
the Robot opens only one buy or one sell at a time ( no duplicated orders ), to lower the risk
so the average trades per month is about 4-8
the robot using a price action and time formula to enter the market and another formula to exit the market
because the Robot is using a daily time-frame and no duplicated orders the average 4-8 trades per month
you can trade with a fixed or automatic lot size
Requirements
Timeframe :Daily.
Minimum account balance: $100.
currency : EURUSD
VPS SERVER
GMT =0 Mt4 Broker OR a trade copier with any broker you like
Features:
The EA is very easy to setup and use , just put your desired risk and let the system work
17 years Stress tested with 99.90% tick data using variable spread and it's on a live account for more than a year
great performance and high income for 17 years
Settings:
MagicNumber : unique identifier for EA's orders
LongProfitTarget : Buy orders profit target
ShortProfitTarget : Sell orders profit target
RiskLevel : the higher the number the greater risk-reward
MaxLots : the maximum lot size allowed
option 1: this robot need to work on ( 0 GMT BROKER ) with your live account in one of brokers below .
Exness : https://my.exness.com/
FOREX.COM : http://www.forex.com
option 2 : you can use a free trade copier to copy the trades from GMT 0 broker with a demo account to your live account with your preferred broker
Trade Copier Global Free
https://www.mql5.com/en/market/product/20777#!tab=overview
i will be super happy to setup everything for you :)
All Brokers Version : https://www.mql5.com/en/market/product/62712?source=Unknown%3Ahttps%3A%2F%2Fwww.mql5.com%2Fen%2Fmarket%2Fmy
Buyers of this product also purchase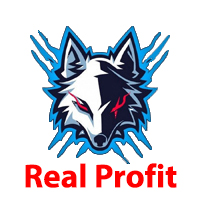 Ninja Wolf Robot GMT
Mohammed Mahajna
------------------------------so important : please adjust the (shift hour inputs ) based on you broker gmt time ---------------- https://t.me/NinjaWolfRobot  Telegram channel  4 copies left for 449$  next price 549$ FINAL PRICE : 3499$  checkout the new two robots from IROBOT TEAM here :  SHARK and INFERNO Robots  https://www.mql5.com/en/market/product/68110 https://www.mql5.com/en/market/product/68914 the Robot has passed all stress-testes in tough conditions. it's in   a real
449 USD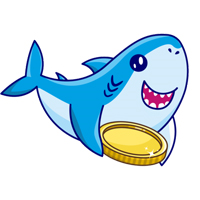 Pacific Shark
Mohammed Mahajna
PACIFIC SHARK Robot is automated trading system based on Efficiency Ratio calculation  --No Martingale or Grid or other dangerous methods are used-- Live signal :  https://www.mql5.com/en/signals/1090996 in order to test and live trade 1 : test only on GBP/USD 2 : use only a daily time frame  (D1) 3: GMT Data Time = adjust shift hour EA input   ||| in (BACKTEST) based on your Historical data GMT time  ||| on (LIVE) based on your broker GMT ||| 4 DST : None we advice to test with Tick Data S
249 USD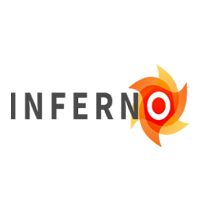 Inferno FX
Mohammed Mahajna
Inferno Robot is an automatic trading system that calculates the price levels with Time formulas to generate its trades each trade are protected with fixed stop loss and a profit target and intelligent time formulas it's one of the most complicated system we ever developed it has more than 20+ intelligent formulas to manage the account No Martingale or Grid or other dangerous methods are used and each trade are protected with a stop lose   Live signal :  https://www.mql5.com/en/signals/10886
389 USD