Overview

Reviews

Comments
Time of Renko Bar
This "Time of Renko Bar" indicator can be utilized by traders using Renko bars. The indicator will record the time taken for each box to be formed (in seconds) and display those values in a separate indicator window. Some traders use the time of a Renko bar to assess momentum. This means that if a box is taking more time to form, it could mean that the trend is weakening.
Buyers of this product also purchase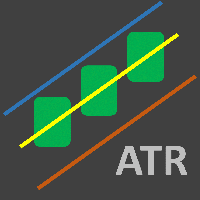 ATR Range
Jad Eid
This indicator is made for intra-day trading, you can plot it on the one minute time frame up to one day. It shows the daily open price of a financial instrument, and it adds and deducts the ATR of a specified period.  For example, the 14 ATR for gold is $10, the daily open price is $1850, the indicator will show you the up limit by adding the ATR to the daily open price ($1850+$10=$1860), and the down limit by deducting the ATR from the daily open price ($1850-$10=$1840). This indicator co
FREE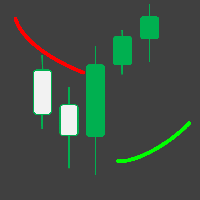 Hull Bollinger Bands
Jad Eid
The Hull Bands indicator combines the hull moving average with the Bollinger bands. In this way, you will get a faster response to the standard deviation bands and better predict market changes. The indicator will help you to join an upcoming move earlier and maximizing your profit. It is great how this indicator deals with the price action; you can check the pictures below to see this beauty. Establish your market analysis, check which are the pairs that will likely move, apply this indicator a
30 USD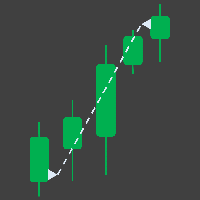 Close All Buy Sell and Current Symbol Orders
Jad Eid
Close your Trades in One Button ! Since the metatrader4 platform lacks a close all button, we designed this utility that will give you the ability to: Close all your trades Close all your buy trades Close all your sell trades Close all your trades of current Symbol Close all your buy trades of current Symbol Close all your sell trades of current Symbol It is a very easy, user-friendly utility, we hope it suits your needs.
30 USD