Overview

Reviews

Comments (2)
Moving Average Proximity Alert Multiple Pair
Moving Average Proximity Alert Multiple Pair
Moving Average Alert by Proximity is a multi-timeframe and multi currency pair indicator which can trigger the alarm when the price approaches the moving average (MA) alert zone.
Features:

Monitor all the Market Watch pairs. In the next version, will have the option to exclude or include pairs
Monitor two different MAs (different period or timeframe)
Get alerts on screen, email, push notifications (mobile).
Adjustable sensitivity.
Adjustable colors
Displays the distance to moving average in percentage.
Different MA methods (Simple, Exponential, Smoothed, Linear Weighted)
Displays which alert is On.
How it works:

When the price touches the moving averge 'alert zone', the indicator alert you with sound, email or push notification. In order to sound the alarm again, the price must leave the 'no alert zone' first and touch the moving averge 'alert zone' again.
You can place the indicator on one chart and receive a moving average proximity alert from all pairs.
Parameters:

Timeframe[1st and 2nd MA separately]: Timeframe of the moving average.
Period[1st and 2nd MA separately]: Period of the moving average.
Shift[1st and 2nd MA separately]: Shift of the moving average.
Method[1st and 2nd MA separately]: Method of the moving average.
Price[1st and 2nd MA separately]: Price type of the moving average.
Sensivity[1st and 2nd MA separately]: Sensivity of the moving average.
Alert: Sound and window Alert. Set to True if you would like to receive.
Push: Alert on your mobile phone. Set to True if you would like to receive. In order to receive, you must set the parameters in the Treminal/Tools/Options/Notifications tab first.
Mail: Alert in email message. Set to True if you would like to receive. In order to receive, you must set the parameters in the Treminal/Tools/Options/Email tab first
Color customization: Different options to customize colors
Buyers of this product also purchase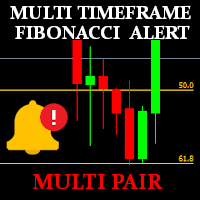 Fibonacci Levels Alert Multi pair Multi timeframe
Javier Fernandez Lopez
Only 2 copies left at 30$ Dont forget more points. With this indicator you can control all fibo levels in all pairs and all timeframes in the same control panel Main features Multi-pair: Select the pairs to watch or see automatically all pairs Multi timeframe: You can control the levels to shown in the panel Sensibility level: Select the distance in points to show or see the alert in the panel Get alerts by email, push or in the screen
30 USD