Overview

Reviews

Comments
Candle Pattern Detector
Candlestick patterns are certainly among the most loved and trusted technical tools. In the same time, they are very easy to spot for a trained eye, yet having an indicator plot them all on the chart is a great time saver to any full time trader.
Our candlestick pattern detector is able to accurately identify the most common candlestick patterns, such as the Hammer, Inverted Hammer, Shooting Star, Bullish and Bearish Engulfing Candles (and their 3-candle equivalent the Three Inside Up and Three Inside Down), Tweezers Bottom and Tweezers Top, and last but not least the Morning Star and Shooting Star candle patterns.
The indicator allows some flexibility with regards to tweaking the detection and how 'directional' the patterns are supposed to look like. It is also safe to be used in the scope of automated trading, the EA can simply call the external buffers to read the patterns, as opposed to graphical objects which could not be used within the Strategy Tester's Optimization module (ours works all the way). Check out the screenshots and don't hesitate too much about giving it a try!
Buyers of this product also purchase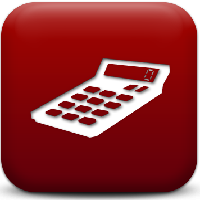 Visual Lotsize Calculator
Filip Pop
The VisualLotCalculator is a balance risk calculator that helps you find out exactly what lot size you should be using in a quick and fun manner. It allows you to change the SL distance by adjusting the entry or stop loss level or by dragging the thick red line representing the SL around the chart, with instant updates. Check out the video to see how it works.
10 USD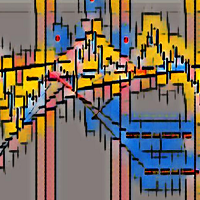 Chart Pattern Detector
Filip Pop
This is the one and only chart pattern indicator you need in your MT4 arsenal to for detection, showcasing and alerting for the following well-known chart patterns: Bullish Flag Bearish Flag Bullish Pennant Bearish Pennant Bullish Cup With Handle Bearish Cup With Handle Bullish Ascending Triangle Bearish Descending Triangle Bullish Symmetrical Triangle Bearish Symmetrical Triangle Bullish Measured Move Up Bearish Measured Move Down Bullish Ascending Scallop Bearish Descending Scallop Bullish 3
69 USD