Overview

Reviews

Comments (1)

What's new
Pentagram
Автоматическая разметка графика моделями Пентаграмма.
Данная модель основана на Модели Расширения из Тактики Адверза. Предназначена для определения тренда и прогнозирования возможных уровней и целей ценовой коррекции в будущем.
Модель описывает развивающийся тренд.
Тренд актуален до тех пор пока цена не пересекла линию тренда модели в обратном направлении.
Уровни лучей пентаграммы, уровень НР, расстояния 100% и 200% от расстояния между точками 1-4, уровня HP есть возможные уровни коррекции или окончания тренда.
При последовательном достижении уровня НР, откате к т4, т5, линии тренда с последующим пробоем ожидается последовательной достижение целевых уровней tg1..tg5.
Параметры
--= indicator =-- — общие
ChartType — способ построения моделей - по Close или по High/Low (линейный график или японские свечи)
MaxBarsToCalculate — глубина истории для разметки моделями
Select New Model — выделять или нет новые модели
Font size for price labels — размер шрифта для ценовых меток на уровнях модели
Font size for point labels — размер шрифта для нумерации точек модели
--= Model's Rules =-- — настройка параметров модели
Bars for point 4 — число баров для фиксации реперной точки 4
Enable 4' in model — разрешить построения по касательной точке 4
Minimal Base (1-3), bars — минимально допустимый размер базы модели (расстояние между точками 1 и 3)
Maximum Model size (1-4) — максимально допустимый размер модели (расстояние между точками 1 и 4)
LT length in CP-4 — длинна линии тренда на графике в единицах CP-4 - расстояния между сакральной и 3-й точками
Max distant CP from 1 in 1-3 — максимально допустимое удаление сакральной точки, при котором модель еще может считаться расширяющейся
--= Color Scheme =-- — цветовая схема моделей в зависимости от местоположения в тренде
clrUpTrend — восходящая модель от начала тренда
clrDnTrend — нисходящая модель от начала тренда
clrUpCorrection — коррекционная модель
clrDnCorrection — --//--
clrUpContinuation — модель продолжения
clrDnContinuation — --//--
--= Graph Options =-- — отображение уровней
Always Show 100% 1-4 — 100% 1-4 ,расстояние между точками 1 и 4 модели отложенное от точки 4
Show_Tg1_100 — 100% 1-й цели
showTg3 — цель 3
showTg4 — цель 4
showTg5 — цель 5
--= Сontrol bars =-- — отображение контрольных точек
showLinkBar, showBreakLT, showLastBar, showPiclose - экспериментальные точки, по умолчанию отключены
Управление отображением и детализацией моделей
Выделить интересующую модель можно кликом левой кнопки мыши
1-й клик — модель выделяется жирными линиями
2-й клик — отображение деталей модели, ценовых меток, контрольных точек
3-й клик — снять выделение
Горячие клавиши
S — скрыть/показать модели, кроме выделенных
> — выделить следующую модель
< — выделить предыдущую модель
ESC — отменить все выделения
Buyers of this product also purchase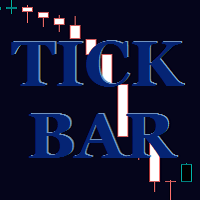 TickBars Chart
Andrey Ziablytsev
The indicator generates a chart of bars with a fixed tick volume in a given range from 1 tick, coming in real time. The history is generated from the data of the chart the indicator is attached to. Parameters Ticks - candle volume TickChart Timeframe - period of the output chart, It can be any period, not matching the standard periods Working with the indicator Simply move the indicator to the source chart, enter the desired bar volume and press the button. The chart will be opened in a new
30 USD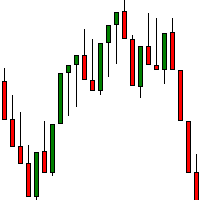 Range Chart
Andrey Ziablytsev
The indicator generates a RangeBar Chart based on the ticks received in real time. The history data is generated from the chart to which the indicator is attached. All the candlesticks are of a fixed size from a High to a Low. Unlike Renko, candlesticks may have a wicks that does not exceed the expected range, and the body of the candlestick can be less than or equal to this range. When the price breaks the range of a single candlestick, the indicator generates a series of dummy candlesticks to
30 USD
Building models both by the Close lines and by the High/Low points.
You can also use both types of plots simultaneously by placing two copies of the indicator on the chart.