Overview

Reviews

Comments
Colorful Fibonacci
Jealous about the colorful fibonacci tools in tradingview?
Here is the solution for MT4!
You can turn your existing charts into colorful masterpieces by adding this tool. Bring your presentations, webinars to the next level and attract more users when posting or sharing your analysis.
Simply add the indicator to the chart and your fibs will turned into the colorful ones. Don't loss your objects! They will turn back into "standard" objects when the indicator gets removed.
Watch this video to get familiar with the basic features. Enjoy and have fun.
https://www.youtube.com/embed/FeNR_YauC8Y

Buyers of this product also purchase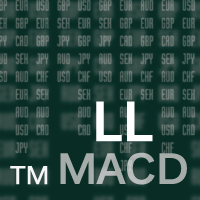 Less Lag MACD
Thomas Mueller
If you use moving averages you always have the problem they are lagging. Since MACD is calculated from 2 moving averages you also face there the lagging problem. This indicator uses moving averages a.k.a MA3.0 to reduce the lag significant. The result is an indicator that is much more responsive to price changes and gives signals much quicker. Another feature is the multi timeframe feature. So you can use this indicator on lower timeframes and let show it the real values of a higher timeframe co
29 USD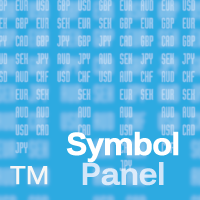 Symbol Information Panel
Thomas Mueller
Good looking overview panel for the current instrument showing: Instrumentname Flags of involved currencies for forex or indicies Bid/Ask price Spread The look and location of the panel can also be configured. Here the desctiption of the useable parameters: panelFontName : Name of the system font that is used to paint all text. panelBackgroundColor : Background color of the panel. panelNeutralColor : Color of the text within that panel. panelBorderColor : Color of the panel border panelBorderAl
120 USD