Overview

Reviews

Comments
EG Connection Alert FREE
Advisor Information:
EG Connection Alert FREE every hour sends simple push notifications about the presence of a terminal connection to the server.

The utility will be useful to you if automated trading is carried out on a remote machine and there is no possibility to constantly check the operation of the terminal. Just install the adviser on any chart with any timeframe. You will receive notifications about the connection every hour. If no notifications are received, the terminal should be checked, perhaps for some reason it is closed.
Description of the free version settings:

ConnectAlert: Enable / disable Push notification of connection.
I also recommend that you familiarize yourself with the paid version of the product, which contains more advanced settings, allows you to set the name of the terminal, the text of notifications, the period of notifications. The product is available at this link. Write in the discussion what else you would like to see in the adviser and this will be taken into account when developing the next version of the paid version.
Buyers of this product also purchase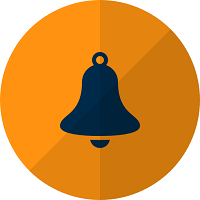 EG Connection Alert
Evgeny Grin
*Translated from Russian using Google translator Advisor Information: EG Connection Alert with the frequency specified by you sends Push notifications about the presence of a terminal connection to the server and a change in the deposit balance. The utility will be useful to you if automatic trading is conducted on a remote machine or several and there is no possibility to constantly check the operation of the terminal. Just install the adviser on any chart with any timeframe. You can also i
30 USD