Overview

Reviews

Comments
PipEze Swap Info
Swap charges widget – Swap Info – created to display hidden swap charges.
A swap is a cost of rolling a position from one day to the next. The swap charge differs depending on the market you are trading. In certain situations when trading currencies, your account may be credited with a swap fee.
If you decide to hold a position overnight, you may be charged swap points depending on the market that you trade, as well as whether you went long (bought) or short (sold). The swap charge is essentially the cost of rolling the transaction from one day to the next.
Knowing swap charges can be critical sometimes as if you decide to hold on Your losing position negative swap adding to Your already week investment.
PipEze swap widget comes with GUI which allows the user to change currency pair and dynamic color display helps to recognize positive and negative swap.
Additionally, you can set a widget to send You notifications every time swap of chosen currency pair has changed.
Buyers of this product also purchase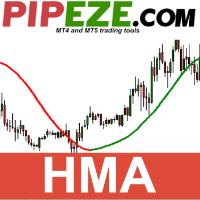 HMA Dynamic Color
Wojciech Kuczer
HMA – Hull Moving Average is an indicator created by Allan Hull . HMA calculates the average price and draws results as a line on a chart. The biggest advantage of HMA is minimal lag comparing to SMA ( Smooth Moving Average ) or WMA ( Weighted Moving Average ) Moving averages are always popular among traders. Investors trust them because they can be very accurate trend indicators. HMA strategy do's and don'ts. HMA used properly can be very helpful as a part of the trading strategy. I'm goi
FREE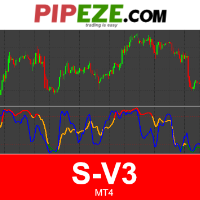 PipEze SV3
Wojciech Kuczer
Unleash your trading power with our extraordinary market indicator.     S-V3 is the next level trading tool allowing you make clearer decisions – SELL or BUY. S-V3 is using custom algorithm which gives its user better overview of the market condition. Every trading strategy should have confirmation signal as an extra level of safety. If you are a pattern trader, you know that discovering price formation on chart is only half of success. Same rule applies to trend reversal strategy – knowing th
FREE