Overview

Reviews (3)

Comments (18)
Spartan Arrows
This indicator show possible price reversals using volumes, breakouts and fractal analysis based on wave timing. A great arsenal to add to any chart. It points price reversals with high degree of accuracy and it is great for scalping 5min time frame, though I would recommend trading on the 1hr time frame. Buy and sell arrows are shown on the chart as green and red arrows respectively. They do not repaint but confirmation entries are formed often after the second candles or bar close.
Based on our proprietary price and volume algorithms, it is a powerful tool to have to increase your rate of success. What makes it stand out from most other buy sell arrow indicators is that it is not based on moving averages but price action. Its main focus is the relation of the securities current price to its past prices as opposed to values derived from that price history.
Features

The indicator can be used to trade forex, contract for difference(CFD) and binary options
Suitable in 5mins and higher but also works well with 1min on low spread currencies pairs
You can trade on any instrument
It is an efficient tool for both novice and experience traders
Signals

Green arrows are buy signals
Red arrows are sell signals
Works best with signals above 200MA(Moving Averages)
Parameters Default Set

Calculates On Bar Close False
Alert On True
Alert On Current True
Alert Massage True
Alert Sound True
Alert Notify True
Alert Email True
Calculate On Bar Close: The indicator runs on historical data thus OnBarUpdate is activated at the close of each historical bar even if this property is set to "False". This is because with a historical data set, only Open, High, Low and Close of the bars are known and not each tick that made up the bar. Property value default is set to False.
Alert On: Gives only one alert per bar as the buy/sell signal appears
Alert On Current: Set as "True" will give alerts on current bar not the close bar from historical data
Alert Message: Set as "True" pops a message on alert to buy long or sell short as the arrow appears
Alert Sound: Give a sound alert as the message box pops up and signal appears
Alert Notify: Announces on message alert earlier signals
Alert Email: Email alerts can be configured from this setting to send messages to email address from mt4 platform.
Buyers of this product also purchase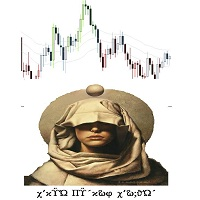 Price Action Prophet
Ubochi Osuji
The Price Action Prophet is a method or system that predicts the direction of the market movement based on some simple paired candle patterns. It tries to pick turning points or reversal tops and bottoms. It is a good speculative tool because it works more than 85% of time causing small losses and bringing big wins.   Sometimes it's difficult to spot such formations that give you a price action movement just on the naked charts. This indicator is developed with arrows to pin-point buy and sell s
36 USD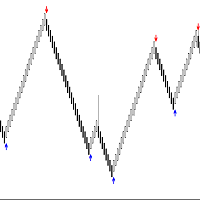 Easy Arrows
Ubochi Osuji
The indicator determines the entry signals on the confirmation of the standard RSI indicator and displays them on the price chart as arrows correspondingly. On timeframes above one hour, signals to enter the market are fairly accurate. EasyArrows is simple to use and doesn't repaint but it is advisable to use it with additional filters of price not time. A good filter I personally use is the meanrenko (I can send the indicator to you as a bonus on full purchase). Once the arrow appears and the r
39 USD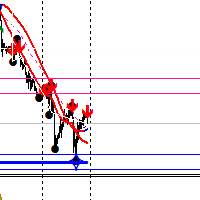 ForexLightBulbArrows
Ubochi Osuji
The ForexLightBulb Arrow is meant to be used in conjunction with "Hull moving average" and a zigzag indicator with dots. You may send me a massage to get this indicators free of charge. Once there is some price action around 200EMA and the arrows point up, Buy and trail stop till you see another ziz-zag dot to exit. Do opposite for sell. One of the screenshots will show you were entries and take profits should be set.
34 USD