Overview

Reviews

Comments (4)

What's new
Trend Lover
If you are a trend following trader. I recommend the Trend Lover EA for you. EA will place a pending buy stop at a higher high (HH) for up-trend, a pending sell stop at a lower low (LL) for down-trend. Sometimes, you should let the profit run until the end of the trend, that means you can use a trailing stop / one time lock profit for minimum profit in pips.
Features
Always use pending orders (buy/sell stop)
Every deal is protected by stop-orders
No martingale, no grid, no hedging
Ability to choose fixed lot size, Balance divider and risk percentage
Parameters
maxSpread - do not allow trading if spread is over xx points
wait_normalSpread_in_Seconds - return to trading after XX seconds interval after spread is normal
LOT_MODE - select lot size mode fixed_LotSize, BalanceDivider and Risk_Percent
fixed_LotSize - specific value for lot size by fixed value
BalanceDivider - specific value for lot size by divider
Risk_Percent - specific value for lot size by risk percentage
TP - take profit level by xx points
SL - initial stop loss level by xx points
Smart_SL - enable/disable place stop loss level based on initial higher low(HL)/ lower high(LH) level
Smart_SL_modify - enable/disable modify stop loss level based on latest higher low(HL)/ lower high(LH) level
Exit_Signal - enable/disable exit trade by signal
Exit_Signal_TimeFrame - select the timeframe size for exit by signal
useLockProfit - enable/disable lock one time profit
LockProfit - lock one time profit by xx points
Profit_Trigger - after price reach profit trigger by xx points, EA will lock one time profit
TrailingStop - begin to place trailing stop by xx points after trailing start done /* Input = 0 for disable trailing stop
Trailing_step - place SL jumping at least xx points
Trailing_Start_from - minimal profit by xx points to trigger trailing stop
Magic_number - unique number for each chart
Buyers of this product also purchase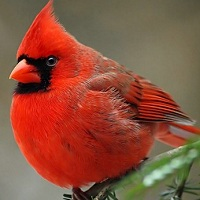 Angry Scalping
Surached Muangumpai
Angry Scalping Expert Advisor is based on MACD indicator (TF M15). The input parameters are optimized for EURUSD M5. This strategy is designed for ECN broker with NO commission.
50 USD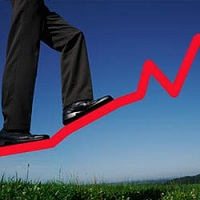 Angry Breakout
Surached Muangumpai
Angry Breakout is a fully automated Forex Expert Advisor. The strategy based on ZigZag indicated price level breakout with trailing stop/start/step exit way. You can choose to disable trailing stop which means exit by take profit. The robot best works on EURUSD H1. Setup your own risk by fixed lot sizing or MM lot sizing. Real account monitoring https://www.mql5.com/en/signals/158456 Features Always use pending orders (buy/sell stop) Every deal is protected by stop-orders No martingale, no g
290 USD
V 1.5
- Improved opening more pending orders
- EXIT_candle - enable/disable exit at a potential high/low of a candle