I need an EA for daytrade that will open orders and can stay open for days.
This EA will use 3 indicators: Exponential Moving Average, VWap (Volume Weighted Average), and Bollinger Bands.
The first two indicators will show the trend (only one trend indicator will be used on the symbol. The two will never be used together). Bollinger bands will determine the entry points.
The entry will be made with Limit orders above or below the Candles that generated the signal. The EA may work Trend, Countertrend, or Both.
It should have other basic features: SL, TP, Maximum number of orders, Position Size (based on margin level, I will show how to calculate).
Example operations: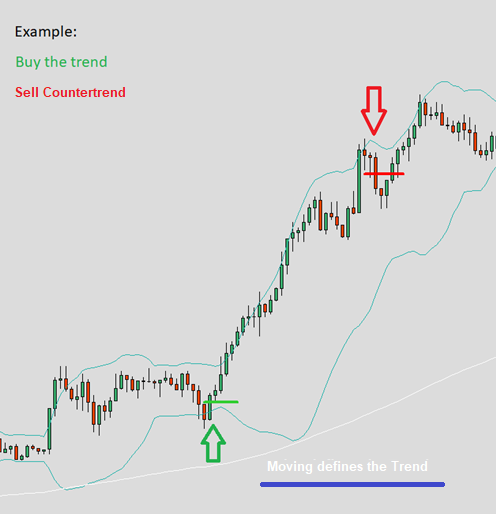 I have a document explaining how EA works, with more examples.
Note: VWap will need to have options: Daily, Weekly, Monthly and the last 6 days. It's not the same, but it's very similar to this: https://www.mql5.com/en/code/14557
Thank you!