Dominik Mandok
| 2016.05.10
Hi everyone! From a long time I'm working on some project which is an automated strategy (EA) based, among others, on price action techniques in combination with technical analysis indicators. This is not a standard approach to the subject of Price Action, because, for example, it is not based on known patterns, structures etc. I've made some rules for opening and closing positions based on some models and patterns made by me. Potentially unprofitable trades are filtered out with weighted combination of indicators, but everything works to simulate manual trading. My idea is to simulate manual naked forex trading with an Expert Advisor working as an Artificial Intelligence. EA uses also supply and demand zones. Securing profits is realized by Break-Even and Following-SL based on my algorithms. From a few weeks I'm optimizing parameters for that EA to get as small as possible drawdown with good profits. Till now I've got approx. 95% profitable trades with drawdown ~15% and profit factor ~2.40. I'm optimizing many currency pairs to have diversification by trading on multiple pairs (maybe also commodities, equituies etc. - I will know that after tests). I'm writing all this, because if someone is interested - feel free to contact with me or just can track signals on my twitter account for testing purposes:
https://twitter.com/ForexSignals24h
- for now signals come from only 5 currency pairs, because the rest is still not optimized in 100%. Protection against high impact news is not added yet, but it will be last step after optimizations. Best regards!
P.S. Below is result of optimized EURUSD on M5 timeframe, from 2010.01 to 2016.05.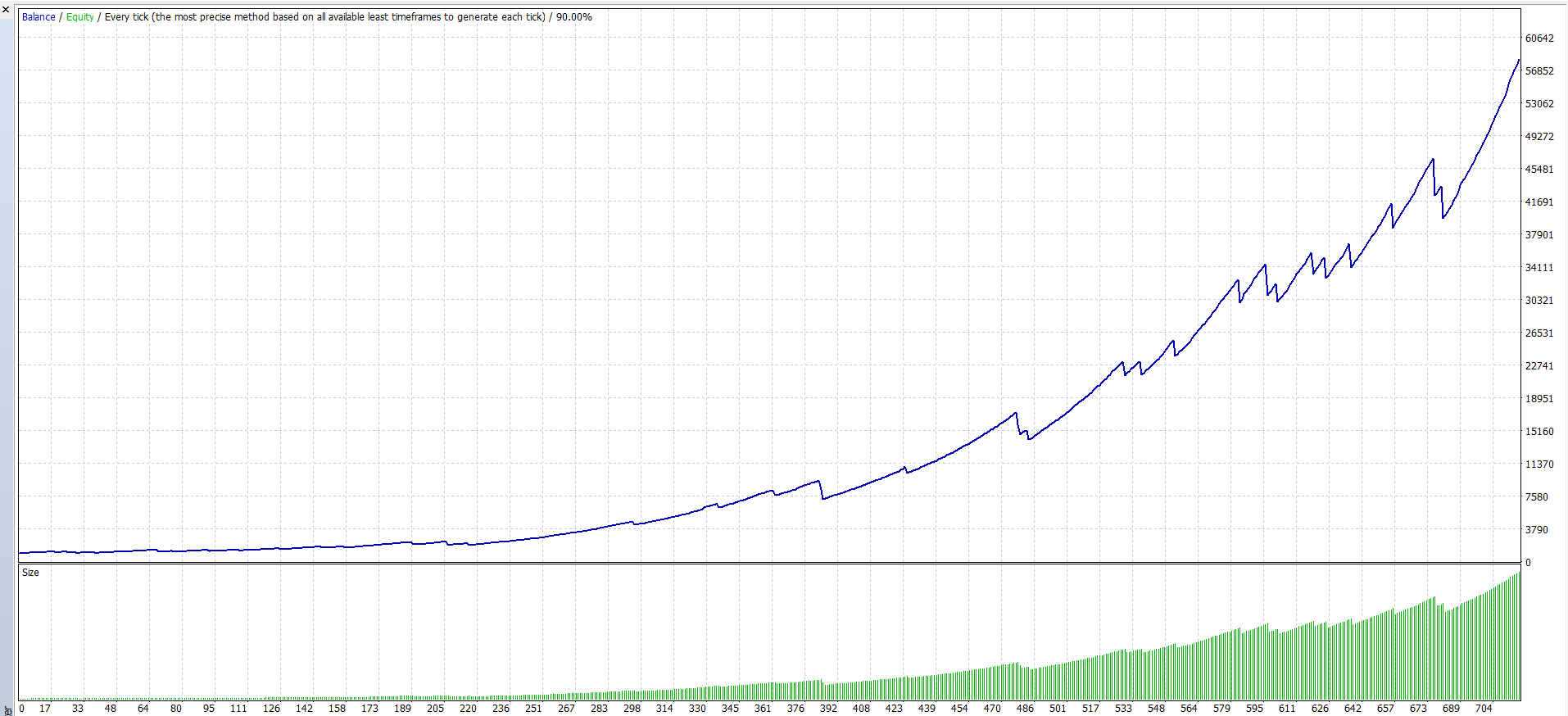 · 4