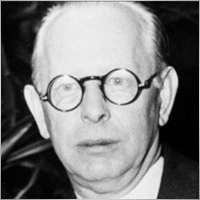 8+ Jahre

Erfahrung

0

Produkte

0

Demoversionen

0

Jobs

2

Signale

117

Abonnenten
- I have been trading since 2010. This is my job.
- Since 2014 at MQL5.com.
- I will answer any questions. Write.
****My trading signal HAN INVESTMENT SYSTEM -
https://www.mql5.com/en/signals/1510586?source=Site+Profile
****My trading signal HAPPY TRADER
https://www.mql5.com/en/signals/1877670?source=Site+Signals+From+Author
TELEGRAM:
https://t.me/investor_95
---------------------------------------------------------------------------------------------------------------------------------------------
THE BLACK LIST of signals
https://docs.google.com/spreadsheets/d/1YzGrBQ6VtIsVC8C4nXdaf3DYL3uku6_2/edit?usp=share_link&amp
;amp ;amp ;amp ;ouid=100078889772902622844&rtpof=true&sd=true
My lessons that I have formulated are trading on the market:
1. "It does not matter how much you earned, if tomorrow you can lose all the money" ..
2. "The only thing you can control in the market is your losses".
3. "The market is business! As long as you are stupid, he will f*** you!"
4. "The most difficult thing on the market is to trade without emotion. Hone this skill".
5. "People lose all the money just because of one word: "HOPE "".
6. "In the market, first of all, you need to be able to survive and then earn".
7. "You can not be an amateur when playing against professionals." Jesse Livermore
8. "The exchange rate depends on who is currently more: stocks or idiots". André Kostolany
9. "If the market does not want to go one way, then most likely it will go the other way!"
10. "If you are the smartest, then why are you so poor then?"
11. "Remember that prices are never too high to start buying or too low to start selling." Jesse Livermore
12. "You can't be sure of anything when it comes to the MARKET." AY
.....to be continued.....
My articles:
1.Maximum drawdown trap.
https://www.mql5.com/ru/blogs/post/650162
2.How not to lose all the money? Choose a "reliable" signal!
https://www.mql5.com/ru/blogs/post/659757
3.What are the signals scam?
https://www.mql5.com/ru/blogs/post/724617