Übersicht

Bewertungen (2)

Diskussion

Neue Funktionen
PS Volume MT4
Displays the volume of buyers and sellers in a more friendly and understandable. In this way we can determine more accurately if they win the bears or the bulls.
There are patterns of behavior that we studied beforehand, but in essence we will serve as support at the time of making decisions. Also if we are already within the market we can confirm if is approaching a change of trend and so exit before the change of the same.
Inputs
Drawing Style
Buyers Volume Color
Sellers Volume Color
Width (1 to 5)
Käufer dieses Produkts erwarben auch
Weitere Produkte dieses Autors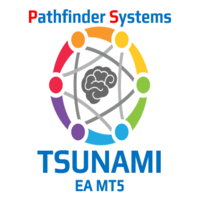 PS Tsunami EA MT5
Miguel Angel Vico Alba
Launch offer v4.0! $199 (Previously $249) The primary focus in the development of this EA was security by eliminating the risk of a large DD (DrawDown) that is generally associated with most grid systems on the market. A great effort was made to make good innings and the strategy was reinforced with a smooth grid. The end result is much higher returns than any other similar system. The EA works with EURAUD, EURCAD, EURGBP, EURJPY, EURUSD, USDJPY and XAUUSD (GOLD) . All sets are integrated in t
199 USD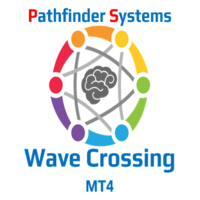 PS Wave Crossing MT4
Miguel Angel Vico Alba
Taking into account an efficiency factor and the CCI + RSI + MA, the result is a cross with a high probability rate. Each crossing could be taken as the "Delta" based on the above-mentioned factors. Feel free to adapt it to your liking. This is not an indicator "magical", is one more tool to help confirm signals. Telegram Group Inputs CCI Period RSI Period MA Period Coefficient (0 to 8) Drawing Style Color Main Line Color Signal Line Lines Width (1 to 5) Show arrows crossing Main/Signal Sho
49 USD
-Now the version number is shown on the chart.