Chock Hwee Ng
| 2017.10.08
Grid Hero Version 8.0 Powerful Features:
In Version 8, Grid Hero's core algorithm has been combined with candlesticks trading - a signature concoction which is unique in the market thus far and unlike any other EAs, and most probably first of its kind.
So with this massive upgrade, Grid Hero can now deploy an army of price action troopers that can detect the following price action candlesticks patterns:
◾The Hammer
◾The Shooting Star
◾Dragon Fly Doji
◾Gravestone Doji
◾Bullish Engulfing
◾Bearish Engulfing
◾Bullish Full Engulfing
◾Bearish Full Engulfing
◾White Marubozu
◾Black Marubozu
◾Standard Bullish Doji
◾Standard Bearish Doji
◾Long Legged Bullish Doji
◾Long Legged Bearish Doji
◾The Morning Star
◾The Evening Star
◾Bullish Gap Up
◾Bearish Gap Down
◾The Rising Sun
◾The Dark Cloud Cover
◾Bullish Spinning Top
◾Bearish Spinning Top
When the troopers detect any of the above candlestick patterns, it will quickly enter the market taking advantage of the price action momentum at that instance before the price action window expires.
And the troopers work hand in hand with the existing Pips Averaging Mathematical Algorithm (P.A.M.A.), in averaging out trade positions as a basket where necessary.
With this, you'll expect higher profitability, higher trade volume, as well as higher trade frequency.
Do note that these price action troopers are not bounded by the time filter, so basically it can enter the market any time upon detection of any of the above candlesticks patterns.
The criteria set for the troopers in recognizing these candlesticks patterns are pretty strict so as to maintain high precision and accuracy in trading these patterns.
And these troopers can easily be disabled with a true/false option in the EA setting if for some reason you prefer not to use them. By default the troopers are enabled for better performance.
New Grid Hero V8 video published on 28 Sep:
https://youtu.be/xIt2G-cYDHE
GRID HERO EA Product Page:
https://www.mql5.com/en/market/product/20937
GRID HERO EA FAQ:
https://www.mql5.com/en/blogs/post/689594
GRID HERO EA V6 Visual Back Test Video:
https://youtu.be/aBcesp-OTsU
GRID HERO EA V5 13 Years Back Test Video:
https://youtu.be/QuWqw2OY8ps
GRID HERO EA Live Signals:
https://www.mql5.com/en/signals/author/daveng
GRID HERO Myfxbook(new signal): myfxbook.com/members/iamforexrobot/grid-hero-real-axitrader-ecn/2195120
GRID HERO Myfxbook(retired): myfxbook.com/members/iamforexrobot/grid-hero-real-axitrader-ecn/2005396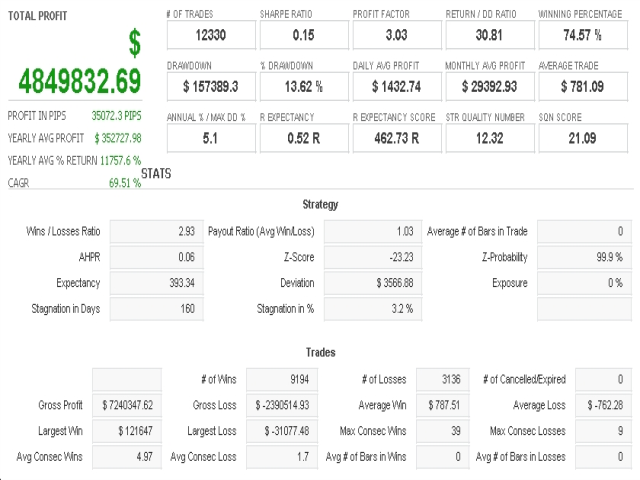 · 1