Pavel Izosimov
Virtual Collider Manual is a FREE trading assistant with a built-in panel for manual trading. It automatically moves a position opened by a trader in profit using innovative adaptive grid algorithm of averaging.
Know-how of the grid algorithm of averaging of the Virtual Collider Manual trading robot is based on fully automatic adaptation of all characteristics of dynamically build order grid with actual price movement with no need for adjusting any parameters, and also it. automatically calculates necessary target profit.
https://www.mql5.com/en/market/product/9489
Virtual Collider Manual – БЕСПЛАТНЫЙ робот-помощник со встроенной панелью для ручной торговли, осуществляющий автоматический вывод открываемой трейдером позиции в профит, используя инновационный адаптивный сеточный алгоритм усреднения.
Ноу-хау используемого сеточного алгоритма усреднения торгового робота Virtual Collider Manual базируется на полной автоматической адаптации всех характеристик динамически выстраиваемой сетки ордеров под актуальное движение цены без необходимости настройки пользователем каких-либо параметров, в т.ч. автоматически рассчитывает необходимый целевой профит.
https://www.mql5.com/ru/market/product/9489#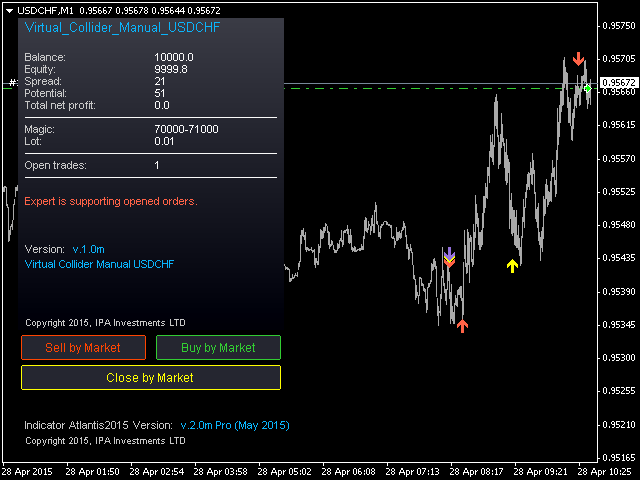 · 6