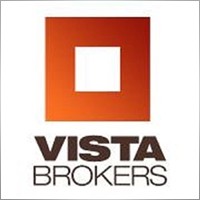 Vistabrokers CIF Ltd is an International Investment and Brokerage Company, registered in the European Union and licensed by the Cyprus Securities & Exchange Commission (190/13). The protection of Clients' rights and interests are guaranteed by European Legislation, the Investors Compensation Fund and License requirements for Investment and Brokerage services providers.

Other business criteria such as Equilibrium, Reputation, Responsibility, Leadership, Honesty, Partnership, Innovations, and Quality are those Company strives to fully achieve and comply with. The Company aims to be the Broker with a human face; an aspect which we will achieve via our personal and honest relation with our clients.

Our mission is based on Philosophy & Evolution. Our Philosophy is to be the Broker with a human face – people working for people. And our Evolution is to open the doors for Investors to the world's financial instruments through creating unique approaches & concepts in online trading.
Add friends via their profile or user search and you will be able to see if they are online