10+ years

experience

0

products

0

demo versions

0

jobs

0

signals

0

subscribers

fabio fichera
Unfortunately I had to suspend the signal SEAGOI because the broker gave wrong prices and changed the outcome of the positions . So it is still just 10 weeks I preferred to change broker and start again from scratch .
· 6

fabio fichera
Following the signal SEAGOI from the start with a bill of € 500 in just two months in the income you would have just over 3000 euro . Almost 1500 euro per month .
There seems little ???
SEAGOI:
https://www.mql5.com/en/signals/72791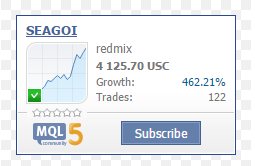 fabio fichera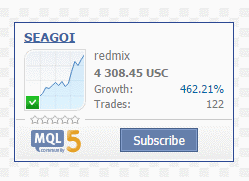 fabio fichera
The signal according to dowground 60% might seem very risky , but what is not in forex , but I wanted to make you reflect on the initial capital and the amount of open lots . You can see that we have operated this account is undercapitalized , and this is just the nature of this dowground .


fabio fichera
Added topic
ATC 2012 discrepancy between platform and web
I found a discrepancy between the championship's official website and the platform metatrader 5, that a position on the platform was closed and instead the remote site already has nearly 24 hours is still open. Why is that