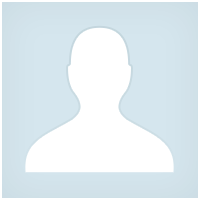 Add friends via their profile or user search and you will be able to see if they are online
Lukasz
Registered at MQL5.community
Lukasz
Added topic
Misleading "unmatched data error" message or a bug?
During backesting, I'm seeing the following error message: 2009.03.30 23:27:26 TestGenerator: unmatched data error (low value 1.3987 at 2008.12.30 09:05 and price 1.3986 mismatched) However (as depicted on the attached screenshot) the low value is
Lukasz
Added topic
Missing data in the History Center for EUR/USD (build 222)?
After I downloaded data for the EUR/USD symbol using the History Center, I can only see 1 minute data from 03/25/2009 till 03/27/2009. There is no data available prior to 03/25/2009. Is this correct? How to get all data, i.e. starting from 2000? Not
Lukasz
Added topic
IndicatorCounted() - let's clarify this once and for all
According to the description of the IndicatorCounted () function in the manual: ...To avoid indicator calculation errors in such situations, the IndicatorCounted() function returns the count of bars minus one. The above is clear, then after this a
Lukasz
Added topic
Do I need to normalize this (double_type * Point)?
Do I need to normalize the following calculated stop loss? double sl = 20 * Point; The documentation states that: The calculated StopLoss and TakeProfit values, as well as open price of pending orders must be normalized with a precision the value of
Lukasz
Added topic
My first Expert Advisor - any suggestions are welcomed!
I finally managed to write my first EA, using a very trivial trading strategy based on MA crossover. My intention was to develop a template (EA engine) rather than a profitable EA for now. Any suggestions/comments are welcomed. PS. Before I went to
Lukasz
Added topic
How much to risk - position size or a stop loss level?
According to a "golden rule" no more than 2% of capital should be risked for a single trade. Considering the above which of the following would be the best approach: 1) Position size should be no more than 2% of available capital 2)
Lukasz
Added topic
Iterating through available orders in reverse
Is there any benefit of iterating through the list of available orders in reverse? I noticed that this approach is used by others, for example: for (int i = OrdersTotal() - 1; i >= 0; i++) { } vs. for (int i = 0; i < OrdersTotal(); i++) { } For