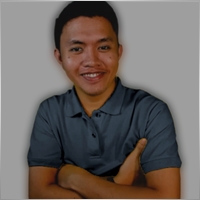 Amazon PPC Manager at Remote (Freelancer)
no

experience

1

products

3

demo versions

0

jobs

2

signals

0

subscribers
Amazon PPC Manager
at
Remote (Freelancer)
Hi, I'm Ireneo D. Aldamia Jr, but you can call me "Ren." My journey into the world of Financial Market trading began in 2018, sparked by the allure of an Investment Group promising sky-high returns that had gained popularity here in the Philippines, particularly in Mindanao Area. Rumors abounded that one of their ventures involved forex and crypto trading, piquing my curiosity. At the time, cryptocurrencies like Bitcoin were skyrocketing, capturing my attention.

Unfortunately, the government shut down the Investment Scheme, deeming it illegal and detrimental to our economy. Many, including my family, had invested, and while we managed to recoup our initial investments, others suffered devastating losses, with some even resorting to desperate measures.

This pivotal moment drove me to explore Bitcoin mining. I stumbled upon an enticing offer that required a small BTC payment to mine 1 BTC. Eager to give it a shot, I invested my savings, only to discover that it was a scam.

In the wake of these disappointments, I resolved to take control of my financial destiny. I embarked on a journey to learn trading, starting with cryptocurrencies. My initial foray was surprisingly successful, doubling my deposit in just one hour. Although the thought of quitting my studies crossed my mind, I knew it wasn't a practical choice because I still needed a stable job.

As my forex trading journey unfolded, I faced challenges and, on more than one occasion, lost everything. Nevertheless, I remained steadfast, determined to persevere. I sought to educate myself and initially attended free seminars that, unfortunately, were more interested in promoting their trading schools than imparting knowledge.

Alone and determined, I delved into the world of forex trading, relying on Google and YouTube as my primary source of information. My journey was both fun and tumultuous, marked by periods of success and sudden, regrettable losses driven by greed.

After nearly five years of trading, I still don't have a trading success story, but I acknowledge that it's largely my own doing. I underestimated the importance of studying the market properly. Yet, my journey hasn't been in vain, as I've learned the crucial art of Risk Management. In the beginning, I neglected to set Take Profit or Stop Loss orders, opting instead to watch the screen for hours on end, closing positions when I deemed it necessary. Stopping losses was the most challenging aspect, often leading to liquidation.

I've lost nearly $7000 in total, not counting profits, in cryptocurrency and forex trading. However, my determination remains unshaken. While my Financial Market Trading story doesn't have a happy ending yet, I'm committed to continuous learning and improvement. I've learned from my past mistakes, especially the importance of managing risk.

This brings me to my latest endeavor, creating an Expert Advisor (EA) called Position Closer. It's a simple EA that sets Take Profit or Stop Loss based on your preferences. While it's a valuable tool for risk management, I acknowledge that there's still much more to learn. I need to develop my own trading system, deepen my knowledge of technical and fundamental analysis, and refine my approach to lot sizing in currency pairs.

I may not have a happy ending to share today, but one thing is certain: I won't stop. I'll continue learning and growing until I become a trading "whale," hahaha.

If you found my story intriguing, please consider supporting my trading journey by purchasing my Position Closer EA. Not only will it help me build my trading capital, but it can also aid you in managing your risk, depending on your trading strategy's effectiveness.

That's all for now. Have a fantastic day!