6+ years

experience

4

products

1639

demo versions

0

jobs

0

signals

0

subscribers
Artur Brud
Published product
ARR indicator is similar to ATR but it returns percent range in relation to open price of given bar. It is mostly useful for cryptocurrency symbols where ATR ranges from years ago can't be directly compare with current values. First buffer (red dotted line) represents percent range of single bar and second buffer (white solid line) represents simple average of defined number of last bars. Only one input, PERIOD relates to number of bars used for average calculation (in default equals to 14)

Artur Brud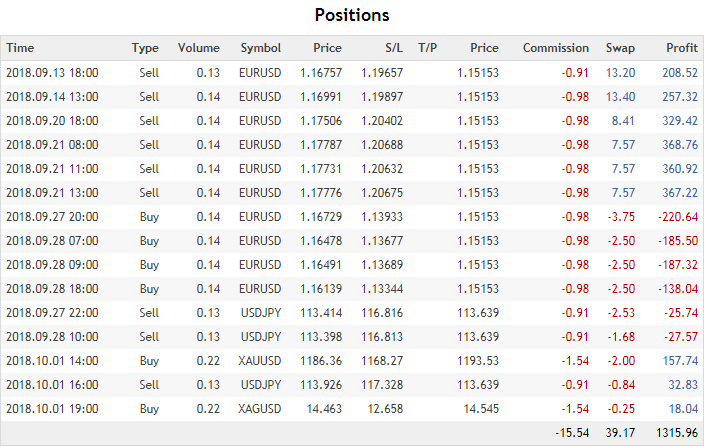 Artur Brud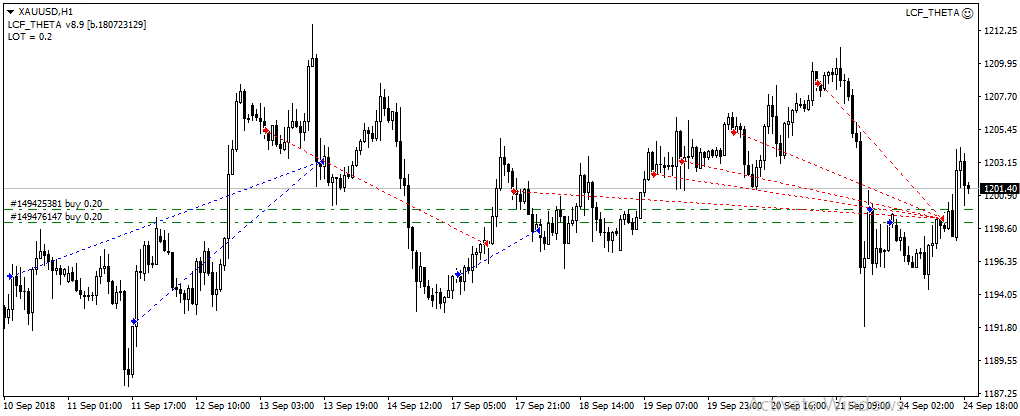 Artur Brud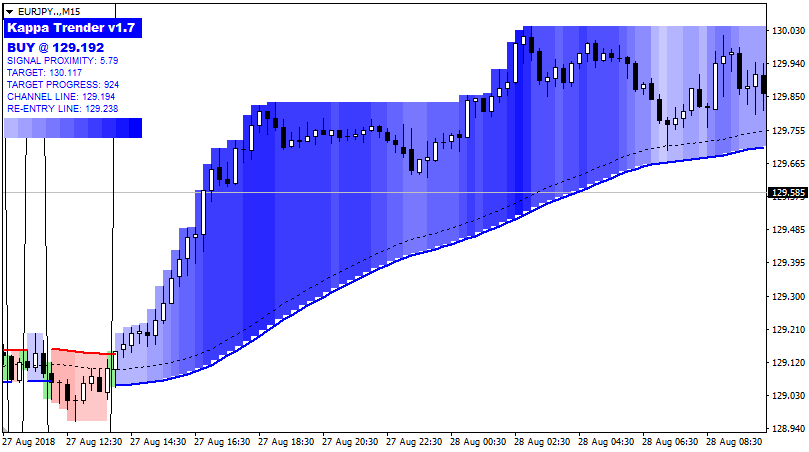 Artur Brud
Current trades based on Kappa Trender on test account with methodology of 5 trades with equal lots amount and 4 of them with stepped take profit levels. Timeframes: H1 for currencies, H4 for OIL and D1 for GOLD.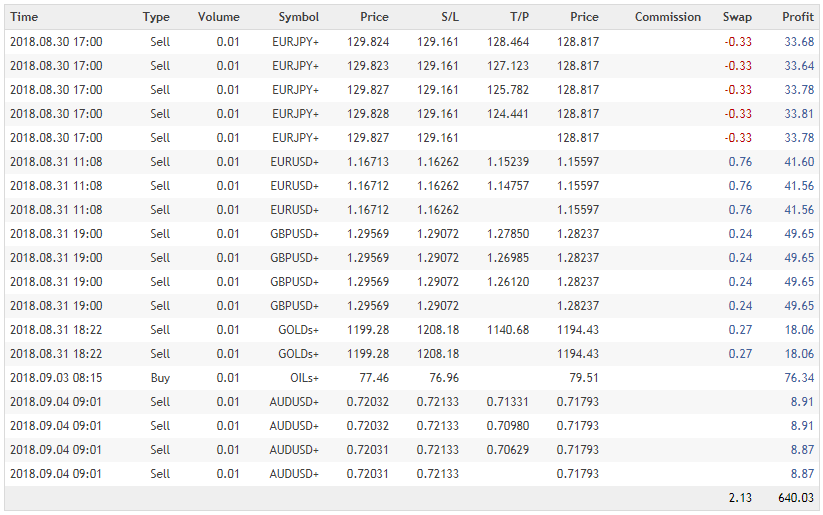 Artur Brud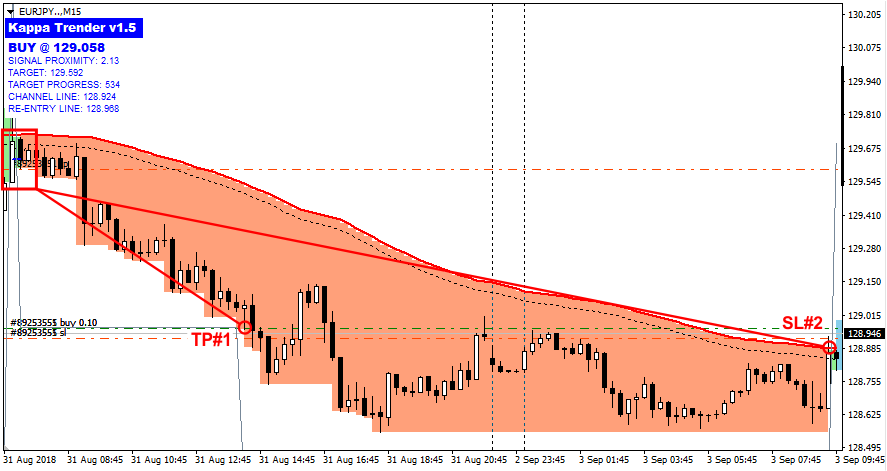 Artur Brud
XAUUSD (GOLD) @ D1 breaks channel edge and according to signal proximity (1.69) next close can give a signal.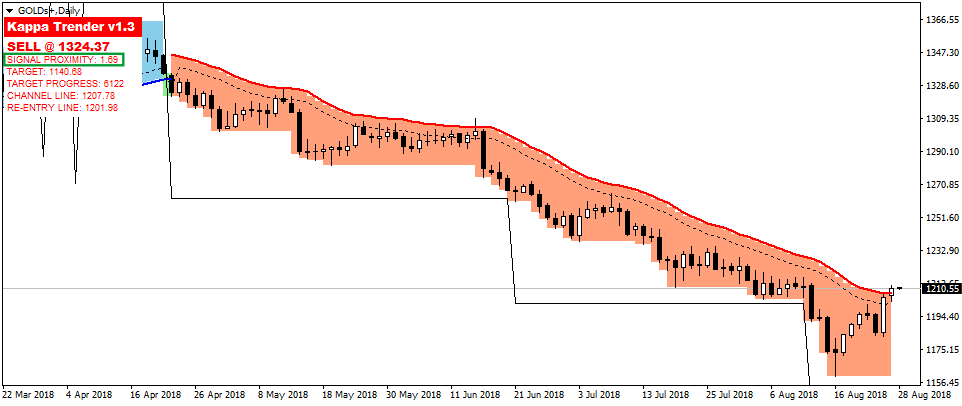 Artur Brud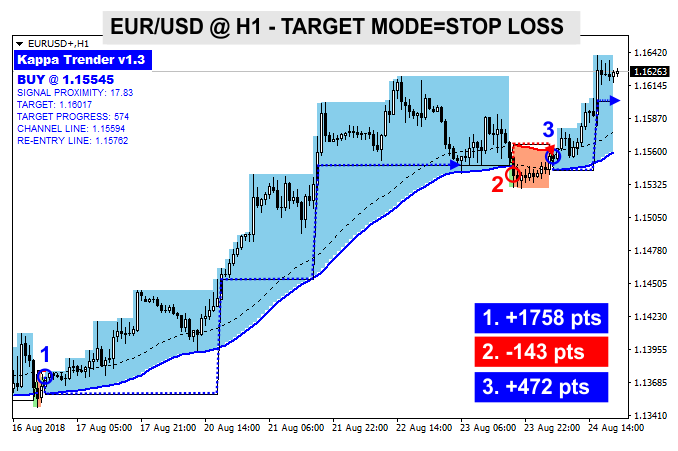 Artur Brud
Published product
Kappa Trender is a unique indicator that will recognize trend direction and give you dynamically changing values for stop loss accordingly to further market movements and unique target calculations (take profit or trailing stop loss) based on last market movements. Even if you miss the signal (or close last trade at TP), this tool will give you range of price where you can re-enter with good risk-to-reward relation or you can enter manually and use current stop loss and take profit values.

Artur Brud
Published product
LCF Theta Vector is mid/long term return EA based on custom variation of RSI indicator in assistance of vector algorithm and built-in AUTO_OPTIMIZER module that allows for dynamic adaptation to current market conditions (no user calibration needed) - the specific result is chosen on the basis of several different coefficients. EA can be run on different symbols and timeframes but for reducing demand on computing power, internal parameters are narrowed and it is highly recommended to run it on
Artur Brud
Published product
Parabolic Oscillator is based on Parabolic SAR and Stochastic Oscillator indicators. The Parabolic SAR determines the main direction of the trades (opens and leads one position at a time between reversal points) and next positions are added on the basis of the Stochastic Oscillator (used in a non-typical for this indicator method). Additional modules LOT_PROGRESSION - increases the STOCHASTIC_LOT value for each subsequent position by the smallest possible step starting from the base value. This