Yuriy Bishko
| Sunday
Gold weekly overview
As I wrote on June 14 (
https://t.me/ForexLegion/182
) Gold Showed Signal for short. After it, price moved down more than 220 pips. If you Take a look at the chart we can see that before it there was a range. I wrote about it 2 weeks ago. IF the price is moving is range lake what we had on Gold, it shows that big players accumulated a big position there.
IF be honest with you it is hard to predict on what directions big players can do it, until they show it. They show where they want to move price, by breaking range in some direction and if 1-day candle close under that range it is signal for long-term short.
But the best place where we can open a deal is near a level where price broke it down. If you take a look on daily chart you see my short deal. When I opened it I had 50 pips of the potential stop. Potential profit is 300 – 500 pips (in 6 – 10 times more). I look only for deals like this. Because I can make some mistake but I still earn money.
On next week we can look for open short only after Pullbeak. At the current price, it is dangerous to open a deal because the potential stop is too wide.
Look for short near $1288 — 1290
S/L $1295
1T/P: 1260
2T/P: 1205
If you want to get Free signals just subscribe on my telegram channel:
https://t.me/ForexLegion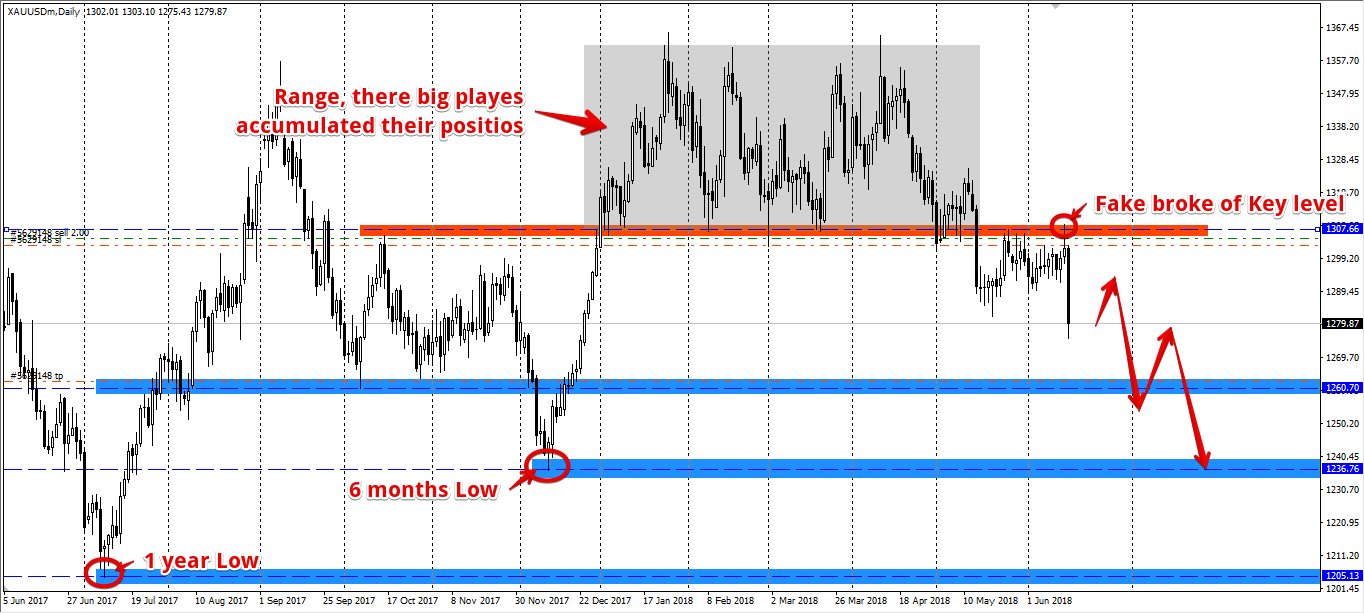 · 1