Overview

Reviews

Comments
Madator
Madator is an advanced, fully automated Expert developed to trade with EURUSD. Expert uses unique artificial intelligence technology for market analysis to find the best entry points. EA contains self-adaptive market algorithm with reinforcement learning elements. The EA is designed to trade accurately and carefully. Concerning this, there may be periods when only a few orders are opened in one month. This makes Madator very effective in combination with other systems allowing to minimize drawdown overlap.
No dangerous methods of money management used, no martingale,no scalping, no grid or hedge.
For free version go to : https://www.mql5.com/en/market/product/70169?source=Unknown%3Ahttps%3A%2F%2Fwww.mql5.com%2Fen%2Fmarket%2Fmy
Recommended pairs :EURUSD
recommented timeframe: H1
Recommented spread: Smallest the better
Recommented Broker =IC market Raw
Recommented leverage 1:500

SETTINGS
Take Profit =Profit target
Stop Loss =Stop loss
Break even =When price cross this number of pips on profit move the stop loss to Break even offset level to secure a profit.
Break even offset =Number of pips above 0 profit to move the stop loss if Break even activated
Trailing stop = Number of pips bellow 0 to move the stop loss if trailing stop activated
Trailing start = When price cross this number of pips on profit activate trailing stop and move the stop loss to trailing stop level.
UseMoneyManagement =Enable auto money managment or not.
mmRiskPercent =How big percentage of the balance of the account used for open a trade if its true
mmMaxLots =The biggest lot size allowed.This depend and by the broker
ExitOnFriday =Close all open position if you dont want to leave open trades on weekends
FridayExitTime =Time on Friday to close open position if ExitOnFriday is true
MaxTradesPerDay =If you dont want to open too meny trades put the number you like,if value is 0 is diactivated
Buyers of this product also purchase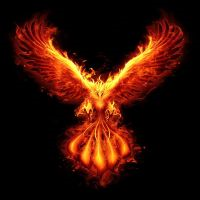 Phoenix FREE
Christos Andronoudis
Its a free version of PhoenixCHF    and trades only with 0.01 lots and it has not moneymanagment. PhoenixCHF    is an advanced, fully automated Expert developed to trade with USDCHF. Expert uses unique artificial intelligence technology for market analysis to find the best entry points. EA contains self-adaptive market algorithm with reinforcement learning elements. The EA is designed to trade accurately and carefully. Concerning this, there may be periods when only a few orders are opened in
FREE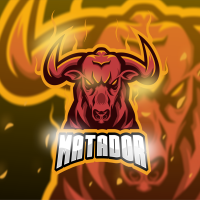 Madator free
Christos Andronoudis
Madator free  Its a free version of Madator and trades only with 0.01 lots and it has not moneymanagment. For full version go to :   https://www.mql5.com/en/market/product/70134?source=Unknown%3Ahttps%3A%2F%2Fwww.mql5.com%2Fen%2Fmarket%2Fmy Madator     is an advanced, fully automated Expert developed to trade with EURUSD. Expert uses unique artificial intelligence technology for market analysis to find the best entry points. EA contains self-adaptive market algorithm with reinforcement learning
FREE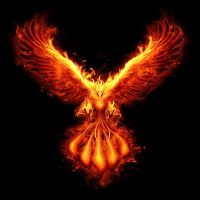 PhoenixCHF
Christos Andronoudis
PhoenixCHF    is an advanced, fully automated Expert developed to trade with USDCHF. Expert uses unique artificial intelligence technology for market analysis to find the best entry points. EA contains self-adaptive market algorithm with reinforcement learning elements. The EA is designed to trade accurately and carefully. Concerning this, there may be periods when only a few orders are opened in one month. This makes Madator very effective in combination with other systems allowing to minimize
265 USD