Overview

Reviews (5)

Comments (9)

What's new
SanityScalperGlobal
Great Time of the day MQL5 Traders
Here is the Guide for SanityScalperGlobal 2.0 version
Expert Advisor – Name and Version of Expert Advisor
Money_Management- this is beginning of Management Function
MM- Money Management Function True/ False
Risk_management (this is beginning of Risk Management Function )
RM- calculation of Risk Management based on Account balance
Account balance*RM/100000 = LOT
For example your balance 100,000 USD and RM = 0.33
Account balance 100000usd*0.33Risk= 33000 USD (or 0.33lot Entery)
TP1- Percent TP (All orders ), Max 0.1% Recommended
Calculation = Account balance* PercentTP All/100
For Example Acc 100000 USD* 0.1/100=100$ Take Profit
TP2- Percent TP ( Buy or Sell ), Max 0.15% Recommended ) THIS Function will be used for One side Buy or SELL will be closed at specific percent of take profit
For Example Total BUY positions has been reached 0.15% take profit and All BUY will be closed and Sell keep going,
Attention if Total Percent take profit has been reached before it closes all position, That is Why Expert Advisor has a power
News Filter Function Comes from officially from MQL5 economic calendar
https://www.mql5.com/en/economic-calendar
Time_Filter- You can choice specific Time of the day
Starting time (Hours and Minutes)
Ending time (Hours and Minutes )
Interval- Special Distance settings In this function, You can easily build up your Positions Distance For Each specific positions At Each Specific Distance !!
1. Here it opens first 100 points distances 2 orders with candle delay,
2. After that it opens 50 point distances 10 orders with candle delay !!
3. Then 200 point distance 10 orders
4. 500 points distances 99 orders
Attention Martingale Steps Unlimited can Open because of Percent Take profit !!
Magic_Buy= Magic Number of BUY Positions
Magic_Sell= Magic Number of SELL Positions
Font Type= You can use Any type of MQL5 fonts
Font Color= You can use many colors to design your INFO panel
Buyers of this product also purchase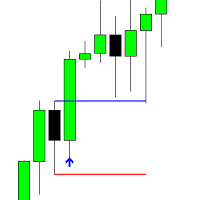 Insidebar Indicator
Murodillo Eshkuvvatov
The Inside Bar Pattern (Break Out or Reversal Pattern) An "inside bar" pattern is a two-bar   price action trading   strategy in which the inside bar is smaller and within the high to low range of the prior bar, i.e. the high is lower than the previous bar's high, and the low is higher than the previous bar's low. Its relative position can be at the top, the middle or the bottom of the prior bar. The prior bar, the bar before the inside bar, is often referred to as the "mother bar". You will so
50 USD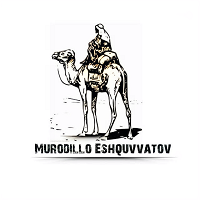 SanityScalperPRO
Murodillo Eshkuvvatov
Great news: Any Indicator as EA All genius things are elegantly simple. SanityScalper Expert Advisor is very simple, but it is based on the most proven trading principle since the markets exist – enter the market in the direction of a strong market impulse, after a reasonable correction is detected. In the core of this trading principle is our deeply encoded human psychology, which will never change. Our goal was to keep SanityScalperPRO expert advisor as simple as possible in order to preven
4 999 USD
Great Update has just been made

Percent take profit for Total trades
Percent take profit for Each side, Buy or Sell

Time filter Exactly even for minutes

Special Distance settings can be managed

Martingale Steps Unlimited !!


The interface Has been updated user Friendly