Overview

Reviews

Comments
P Copy Trade Ultima Edition Version Server
P - Copy Trade Ultimate Edition
Contact-me to get one copy !!!!
This Copy Trade is unique in the market with clients registration features, including batch registration !!!!
The P Ultimate Copy Trade is a professional tool for copy trade withinTerminals. There are two operating modes available on the server;
In the first operating mode, the order and positions are mirrored for all terminals connected to the server. whether Clients are registered or not.
In the second operating mode (Filter All Clients), only selected customers and assets will be received
Exclusive Resources of Register (In Second Operation Mode):
Allow a terminal client to receive all operations for all symbols with mirrored orders and positions from the server.

Filter that a Client only receives the operation for a specific Symbol.

Choose an expiration date for sending orders and positions to a client.

Choose whether the Volume that the client will receive will be mirrored from the server.

Choose whether the Volume that the client will have will be fixed with a chosen value.

Choose whether the Volume the customer will be based on the account balance.



Possibilities of use:
LOCAL -------> LOCAL.
VPS ------->LOCAL.
LOCAL -------> VPS.

Version Use:
METATRADER 5(Server)-------> METATRADER 5 (Clients) .
METATRADER 5 (Server) -------> METATRADER 4 . (In Development)

Supported order types (All orders are copied and updated with Stop Loss and Take Profit if inserted on Server):
Sell Limit
Buy Limit

Sell Stop

Buy Stop

Supported Positions Types (All Positions are copied and updated with stop loss and Take Profit if insered previously on Server):

Each Copy Trade server supports a large number of connected clients (more than 60 clients surely)
After purchasing please contact us for more information.
Buyers of this product also purchase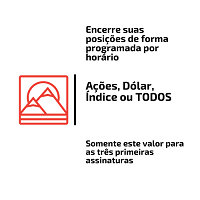 Fechar Ordens e Posicoes
Paulo Oliveira Avelino
Com este Expert Advisor tenha a possibilidade de fechar todas as posições de forma automatizada. Tenha em mãos o recurso de fechar as posições e ordens pendentes por ações, Dólar, Índice ou TODOS estes juntos, algo inovador no mercado. Ideal para quem quer uma segunda camada de segurança para suas operações automatizadas ou ainda que o próprio robô feche suas operações manuais em um horário programado. Promoção de 30 dólares para a três primeiras assinatura, posteriormente será cobrado 50
30 USD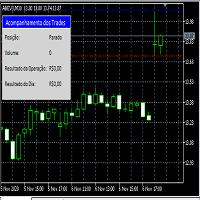 Rompimento Barra
Paulo Oliveira Avelino
Tenha disponível em suas operações o conhecido Setup de Rompimento de Barra X. Neste robô consiga operar com rompimento da Primeira ou última barra de forma simples e intuitiva. Conte com recursos importantes: - Agendamento de horário; - Configuração de distância após o rompimento; - Configuração de Take Profit e Stop Loss; Opere em mercado de Ações, Índice ou Dólar. Otimize seus parâmetros de forma rápida e desfrute desse robô a sua disposição.
50 USD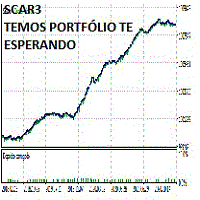 P Variation Stocks BR Day Trade
Paulo Oliveira Avelino
O Robô (Operação na B3 - BRASIL): ENTRE EM CONTATO QUE FORNEÇO UM TESTE EM CONTA REAL POR 3 DIAS Este robô foi posto a prova em conta real por anos e mostrou-se livre de overfithing e com resultados muito próximos dos backtests. A possibilidade de operar em portfólio de ações alavanca os ganhos de uma forma extraordinária. Faça o backtest em modo OHLC e verifique o poder. Faça o backtest em modo a cada Tick e verifique novamente os resultados muito consistentes. Opere em conta demo e ver
400 USD