Overview

Reviews

Comments (2)
Arawako MT5
This is the Total & Real version of Arawako MT5 EA 🦎, based on the Bollinger Bands indicator. I have created an open strategy you can modify at your will, as it has been specially designed for trading GOLD at 0.01 but it can work in all pairs and any other lot start option.
>>A Demo version can be found at the following link<<

It provides the option to take advantage of its 2 signals: Crossing with MAs or Top and Bottom retracements of the BBands indicator.
Minimum recommended balance:1000 for strategy provided with 500 leverage.
RISK AND LOTS (Simple, by Quantity or Percentage)

ORDERS (Single, Hedging, Martingale, Opposite or All (any) signals)
SIGNALS (ATR, PSAR, ADXW, BBands, MAs)
TIME TO TRADE (Per day, per Week, per Month and News)
More about the Parameters and settings at the following link. To activate the basic strategy for Gold, please, activate
Open when in loss (true)
and
Open all signals orders (true)
Join my Telegram channel at 📲 https://t.me/ac_expertadvisors for more information about my Expert Advisor and settings.
Buyers of this product also purchase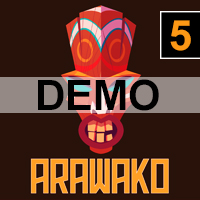 Arawako MT5 Demo
Anthony Cruz Ruiz Hernandez
This is the Demo version of  Arawako MT5 EA   , based on the Bollinger Bands indicator. I have created an open strategy you can modify at your will, as it has been specially designed for trading GOLD at 0.01 but it can work in all pairs. This version is limited in: It works only at Demo accounts. Its start lot is only from 0.01 (or minimum lot). It makes a series of trades only once per month. It does not have "time to trade" or "news" options available. >> The Real version can be found at the
FREE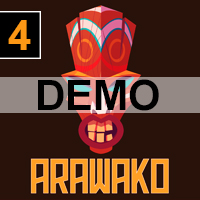 Arawako MT4 Demo
Anthony Cruz Ruiz Hernandez
This is the Demo version of  Arawako MT4 EA   , based on the Bollinger Bands indicator. I have created an open strategy you can modify at your will, as it has been specially designed for trading GOLD at 0.01 but it can work in all pairs. This version is limited in: It works only at Demo accounts. Its start lot is only from 0.01 (or minimum lot). It makes a series of trades only once per month. It does not have "time to trade" or "news" options available. >> The Real version can be found at th
FREE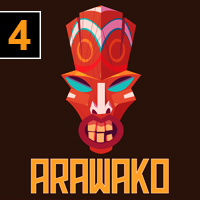 Arawako MT4
Anthony Cruz Ruiz Hernandez
This is the Total & Real version of   Arawako MT4 EA   , based on the Bollinger Bands indicator. I have created an open strategy you can modify at your will, as it has been specially designed for trading GOLD at 0.01 but it can work in all pairs and any other lot start option.  >> Demo version can be found at the following link << It provides the option to take advantage of its 2 signals:   Crossing with MAs   or   Top and Bottom retracements of the BBands indicator .  Minimum recommended b
FREE