Overview

Reviews

Comments
SoldiersV2
SoldiersV2
SoldiersV2 Expert Advisor expresses a result based on several years of forex trading research.
It uses the best technical analysis based on the strategy of the three white soldiers and the three black ravens to optimizing the profit flow in the uptrend or downtrend. This ea uses two types of operations, one more conservative and one more aggressive based on the initial capital.
With this ea we recommend a minimum capital of $ 1500, leverage 1: 1000 and an initial lot of 1. Write me for advice on the setting, it is always advisable to try the strategy in demo.
Recommended currency USDJPY.
Operations:
This ea calculates the best entry point after the formation of the pattern to optimize the profitability for the whole bullish or bearish trend by limiting losses to the maximum. The strategy of this ea is based on the following analyzes:
1 Minimum amplitude previous and next candle
2 Maximum candle amplitude before and after
3 Choice of lots
4 Filter on moving averages to identify the trend change
Expert settings:
Valid for USDJPY
Parameters:
Recommended time period:H4
SL: 80
TP: 60
Lots: min 1
Minimum amplitude candle : 15
Average Period: 200
Note:
* Fully automated trading with large long-term profits
* A vps is needed to get the EA running at best
* This robot was specially made to run on usdjpy only.
* Winnings over 80%
Robot test:
Timeframe h4
SL: 80
TP: 60
Lots: min 1
Minimum amplitude candle : 15
Average Period: 200
For specific optimization and settings please contact me.
Many successes and a warm greeting to all.
Eugenio Polimeni.
Buyers of this product also purchase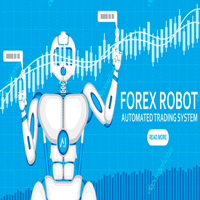 YieldX
Eugenio Polimeni
YieldX: This system uses a simple strategy that everyone can use, that is crossing the fast and slow moving averages. Setting the speed of the averages according to your preferences of operation. It can also be used as a simple indicator when the crossing is signaled with the word buy or sell. There is the possibility to choose the lot and the setting of the SL or TP filters. This ea is very intuitive and simple to use, it is great for day trading scalping and swing trading on all currency pai
199 USD