Overview

Reviews

Comments

What's new
Advanced Multi Currency EA
Advanced Multi Currency EA is a half-fully automated multi pairs expert advisor that it will automatically change the settings with the chart , it mean automatic adjustment GAP distance between Support/Resistance Levels.
It designed to 1.Restore unprofitable positions 2. Full automated enter multi pairs 3.Picking up manual orders
With the help of the TG group to update the market conditions for everyone, so that you can not only use our EA to make money, but also increase the ability to judge the market conditions
Real-time results can be viewed : https://www.mql5.com/en/signals/875156
FB channel : https:// bit.ly/2vG0Awq
"Who we are"

In Hong Kong, We are only one what full-online teaching of automated program trading courses, 
Don't be limited by time and space on learning, the automated trading institute's teaching style is to prove first and then teach, 
and online and live learning students have exceeded 

2500

.

🔖Mission:

Not only financial freedom, Time also

💌Course features:

Systematic teaching, the most simple and effective way to learn automatic trading (EA)
learning process Step 1:Ability to judge Market status
-Trend market status- strategies Sell Low Buy High
-Range market status- strategies Sell High Buy Low
learning process Step 2: Cooperate with different strategies to eat up the trend of big waves, or shock up and down should be traded
-Trend unilateral market strategy, single trend direction of trading, repeated profit through program trading
-Range on and off strategy, using technical indicators to sell high and buy low, mechanical operation through program trading
learning process Step 3: How to make repeated profits with program trading
-Basic knowledge of program trading, so you can clearly understand how you can use it to help you make money
-A full set of program trading operation teaching, with simple and direct teaching, clearly know the timing of the conversion strategy
Chinese language Free Trial lessons: https://bit.ly/3f8Z0WC

English language Free Trial lessons: Coming Soon
✅

We hope to reduce the burden of tuition in the form of subscription. The monthly transaction process will increase your confidence in speculation. The most important thing is that you will keep up with our teaching, understand program trading and build your trading system.
Step
Title

Link

1.


Apply for a new account Broker application (Referrer ID: 66187 Claim Your CLAIM UP TO 50% Welcome Bonus on your First Deposit)
Application

now

2.
Install our EA teaching (Recommended to watch)
See it now
3.
Join our telegram group to get market information process-Telegram channel:
See it now
4.
How to change strategy

process-

When the market status changes from ranging to trending , or from

trending

to

ranging

See it now
5.
Stop EA operation

process-

Need situation: weekly profit target, increase/decrease initial lot size, withdrawal
See it now
Timeframe is H1.
Minimum account balance: $3000.
The default parameter is to execute once, and then use other settings to correctly back test.
Advanced Multi Currency EA, it will automatically change the settings with the chart.
It is advised to use our Recommended Broker with a starting balance of 5000 run 28 Currency Pair.
👍 Features:
The EA is not sensitive to spread or broker, you may chose any broker you trust to
Good resistance to unexpected market events
The EA is very easy to setup and use
⚡ Recommendations:
Use

recommended

broker

Good STP broker with low commission and spread

@Recommended

broker

Referrer ID: 66187

Claim Your CLAIM UP TO 50% Welcome Bonus on your First Deposit

Use a VPS server, this will allow the expert Advisor to work efficiently 24/7

@Recommended VPS

Use coupon ALGO-TRADING-INSTITUTE_N339 get discount
The program settings allow you to run multiple copies of the adviser in one MT4 terminal
Do not allow

run other adviser in same MT4 terminal

Do not leave the adviser to work 24/7 on a real account, always monitor the work of the adviser
📌Additional information about Easy/Advanced Multi Currency EA and How to properly backtest at page
📌
HOW TO PROPERLY BACKTEST OUR EA at
page
Buyers of this product also purchase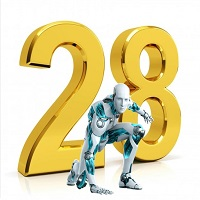 Easy Multi Currency Algo Trading
HK Algo Trading Institute
Easy Multi Currency Algo Trading EA  is a half-fully automated multi pairs expert advisor that uses advanced algorithms for the indicator analysis of the latest ranging currency. Use the TG group to update the market conditions for everyone, so that everyone can only use our EA to make money, and increase the ability to judge the market conditions     Join the discussion in the group   @telegram   development news and updates   @telegram   Real-time results can be viewed   :     https://w
30 USD
Sending a request to modify the levels without actually changing them
Sending a request to modify the levels without actually changing them