Overview

Reviews (4)

Comments (19)

What's new
FX Breakout
FX Breakout is a forex robot that uses a reliable and profitable strategy for trading on the breakout of price levels of support and resistance, which the EA determines according to its internal algorithm. The entry into the trade is carried out by pending orders "buy stop", "sell stop", which are automatically placed at the levels of a likely strong price impulse. An incomparable advantage is the fact that the Expert Advisor does not use dangerous strategies such as "martingale" or "oredr grid", it has a fixed "stop loss" and "take profit", and a reliable trading strategy based on resistance and support levels (golden classic of technical analysis since the inception of financial markets) works wonderfully on many currency pairs and does not lose its relevance over time.
Since this Expert Advisor is multi currency, for diversification, I recommend setting the currency pairs that are in the list at the same time (see presets), this will help to achieve smoother trading.

The Expert Advisor is fully automated and must be turned on 24 hours a day to work, therefore we recommend using a VPS server, which will ensure uninterrupted round-the-clock work of the Expert. The Expert Advisor is multicurrency and can work on different currency pairs, the standard settings of the Expert Advisor are optimized for trading USDJPY on the H1 timeframe (presets).

ATTENTION! The Expert Advisor trades at a strictly specified time in GMT. The standard GMT offset is GMT + 2. If your broker's time zone is different from GMT + 2, you should change the "GMT Offset" parameter to indicate the GMT of your broker (not your computer!). For example, if your broker has a GMT + 4 time zone, then set 4, if GMT - 3, then - 3. Indicate winter time.
It is recommended to install the EA simultaneously on all charts of supported currency pairs.
The advisor's standard settings are suitable for the USDJPY currency pair on the H1 timeframe.
When testing, I recommend disabling the "Dashboard" parameter, this will speed up the work of the EA during testing.
MQL5 monitoring

MQL5 Tickmill (USDJPY/EURUSD/GBPUSD):









MQL5 monitoring

MQL5 IC Markets (EURUSD/GBPUSD):






MQL5 monitoring

MQL5 IC Markets (USDJPY/EURUSD):






Results of testing FX Breakout on MYFXBOOK
(testing was carried out using tick data with a simulation quality of 99.9%, floating spread and slippage thanks to the "tick data suite 2" program and as close as possible to real conditions)
(USDJPY 2010.01.01-2021.06.02):
myfxbook.com/strategies/fx-breakout-usdjpy/311231
(EURUSD 2010.01.01-2021.06.02):
myfxbook.com/strategies/fx-breakout-eurusd/311238
(GBPUSD 2010.01.01-2021.06.02):
myfxbook.com/strategies/fx-breakout-gbpusd/311245
Download FX Breakout tests results:

Specifications:
Platform: MT4
Timeframe: H1
Currency: USDJPY, EURUSD, GBPUSD (others when optimized)
Type: trading on the breakout of price levels
Trading time: around the clock
Minimum deposit: $ 100
Features:
- does not use dangerous martingale or grid strategies;
- fixed stop loss, which allows you to control the maximum level of risk per trade;
- automatic reinvestment of earned profits for further trading;
- a small number of losing trades in relation to profitable trades;
- multicurrency: successfully used on a variety of different instruments;
- fully automated;
- uses the classic system of technical analysis for breakout of price levels, proven for decades, modernized for the modern market.
Buyers of this product also purchase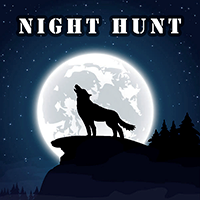 Night Hunt EA
Yevhenii Mavletbaiev
Night Hunt uses an intra-range trading strategy during the Asian session that takes place at night on the European continent, which is why this approach is called night scalping and has established itself as one of the best in the forex market. However, it doesn't matter what time zone you are in, as you can set the GMT offset to match your forex broker's time zone. The EA opens orders in places where the price is most likely to roll back from the boundaries of the price range. The robot can w
85 USD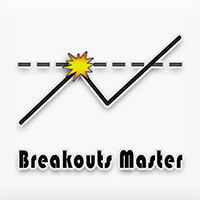 Breakouts Master
Yevhenii Mavletbaiev
Breakouts Master is a fully functional automated system that uses a time-tested strategy for breaking out of important price levels, adapted to modern conditions. This technique has appeared since the inception of financial markets and is still used by many professional traders, as well as hedge funds, as it shows good results for decades. The Expert Advisor uses price action to determine the levels, which is an indisputable advantage in comparison with constantly lagging indicators. The Exper
85 USD
Improved advisor algorithm. The speed during testing has been increased, and the problem of creating unnecessary logs in the directory, which was taking up space on the hard disk, has been eliminated. The GMT offset is now set only in manual mode due to errors in determining the GMT offset on some VPS servers, as well as on weekends. Added some additional parameters that have improved the strategy.
The function of comments has been fixed. Added the ability to exit the trade early on Friday.
Reworked the advisor's algorithm.