Overview

Reviews (1)

Comments

What's new
EA Valhalla
We are already at Hotmart and now MT4 version is available for download and test!
Tired of losing FIMATHE entries?
Tired of spending hours in front of the screen waiting for the right time to enter on a trade?
EA VALHALLA was made for you!
With simple configuration this EA will help you don't lose more entries!
The Expert Advisor has all the necessary resources to help you with risk management.
With a robust language and focused on MQL5, which is more complete and secure than MQL4.
Download and test in DEMO account right now!
Benefits:
It strictly follows the management defined by you;
Do not execute trades for vengeance or feelings, precision in the entries;
Saving time and money;
Minimizes the risks of your operations drastically;
You don't have to study years and years to learn how to operate in the market, Fimathe is a simple and consistent technique;
You can run with the same channel for as long as you want;
What functions do I find in EA VALHALLA?
Multi currencies, being able to operate in up to 250 pairs simultaneously;
You define which timeframe to consider closing the candle;
Defines the current trend to configure the Neutral Zone;
You can choose between Buy Only, Sell Only or Multidirection;
Choose entry limit after break, avoiding entry into giant candles;
Choose how many points add in the STOP LOSS (Stop outside the box);
Defines TAKEPROFIT by number of channels;
You don't have to worry about calculating lots*, just enter the accepted Stop value and it defines the closest lot for you! But if you wish you can define it in the standard way too.
Define your risk management in a complete and precise way, defining the limit of gain / loss per day, week and month;
You can cancel the first signal if you prefer;
Trade reversals or not;
Define maximum number of simultaneous positions in the account, very useful when, for example, you want to work with 10 pairs and you want to open only 3 orders at the same time;
Perform up to 1 partial of your position and continue surfing with the remain;
Breakeven after closed candle;
Trailing Stop after closed candle;
Defines time that starts to operate, stops operating and close positions individually and by day of the week;
New functions added:
Limitation on the number of orders per day;
Limitation on the number of positive and negative orders per day and week;
You can choose whether BreakEven will be measured from the entry price or the reference channel.
Buyers of this product also purchase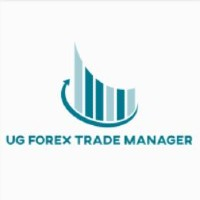 UG Forex Trade Manager
Uendel Rodrigues Dos Santog
This Expert Advisor does not work on the strategy tester. To test it please click here:  http://bit.ly/3ataNPe In search of consistency? It is proven that those who maintain the same financial risk in all entries achieve the longed for consistency faster in addition to being more profitable. To help with entries and save time spent calculating lots before entry, we created the EA UG Forex Trade Manage. With a simple interface and easy configuration, this exclusive tool has come to make your li
40 USD
*Removido chave redundante.
*Adicionado opção de pontos a menos no trailing stop.
*Trailing Stop, breakeven, takeprofit e parcial passam a ser medidos apartir do preço de abertura da ordem, ou preço de referencia do canal.

https://www.youtube.com/watch?v=02ZeHf0pJ8E
Stop Loss passa a aceitar números negativos para descontar, caso necessário.
Limitação do numero de ordens por dia;
Limitação do numero de ordens positivas e negativas por dia e semana;
Você pode escolher se o BreakEven será medido a partir do preço de entrada ou do canal de referencia.
Recompilado devido atualização do MQL5.
Recompilado devido atualização MQL5.