Overview

Reviews

Comments (1)
Pips Steward
AlgoTradeKit Pips Steward: using "make-sense" breakout algorithm to serve you more pips.
No Martingale
No grids
Low trade frequency - average number of deals per month is between 3 and 5 for EURUSD
High probability trades - usually winning trade percent is between 75% and 85%
Advanced risk management - trades can be closed based on various criteria
Position size based on account free margin or fixed volume
Use it as trading robot or indicator
Trading only during predefined interval (between 06:00 and 18:00 for example)
Optimized settings presets available for EURUSD/H1 and USDCHF/H1
Unique identifier of every position (Magic)
Skip trade if there are too many loosing trades during given period of time
Skip trade based on daily volatility, this is most efficient capital preservation technique
Can be used together with other EAs or manual strategies
Compatible with 4/5 digits brokers
Low resources consumption - if you can run Metatrader 5, you can run the EA flawlessly
Screenshots show 10 years of history back-testing on EURUSD/H1
Settings for EURUSD/H1 are the default.
Download additional settings files (H1): USDCHF, GBPAUD, GBPNZD
More PRE-OPTIMIZED settings files are available for paying customers, these include AUDUSD/H1, EURAUD/H1, EURCAD/H1, GBPUSD/H1, NZDUSD/H1, XAUUSD/H1, GBPJPY/H1, GBPCHF/H1

You may also check the Copycat Trade Copier EA for MT4 and MT5, fast and reliable expert advisor for duplicating deals between MT4/MT5 accounts
Before you buy please be aware of the risks involved:
Past performance is no guarantee of future profitability (EA could also make losses).
The back-tests shown (e.g. in screenshots) are highly optimized to find the best parameters but therefore results cannot always be transferred to live trading.
This strategy will always use a stop loss, but still execution of the SL depends on your broker.
Buyers of this product also purchase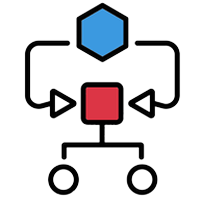 Pips Steward Lite
Budyoni Damyanov
AlgoTradeKit   Pips Steward Lite: using "make-sense" breakout algorithm to serve you more pips.  No Martingale No grids Low trade frequency - average number of deals per month is between 3 and 5 for EURUSD Classical risk management Position size with fixed volume Use it as trading robot or indicator Trading only during predefined interval (between 06:00 and 18:00 for example) Optimized settings presets available for EURUSD/H1 and USDCHF/H1 Unique identifier of every position (Magic) Can be used
899 USD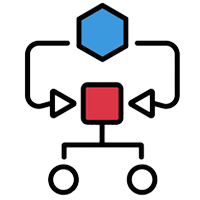 AlgoTradeKit Correlator Indicator
Budyoni Damyanov
New indicator for MT5 available: AlgoTradeKit Correlator. It helps visualize trading opportunities by exploiting short-term pricing discrepancies between correlated symbols . Value of +/-0.5 means that correlation between instruments is +/-50%, also value of zero means no correlation exists at that point in time. Type of correlations supported: Pearson, Spearman, Kendall . Before opening positions it is advised to check the direction of the correlation (positive or negative) of the chosen in
39 USD