Overview

Reviews (5)

Comments (57)

What's new
Scalper VIP
Предназначен для торговли инструментами на рынке Forex и Оптимизирован для торговли на паре EURUSD (настройки по умолчанию). Эксперт открывает сделку (отложенный ордер), после предварительного анализа комплекса факторов индикаторов, уровни поддержки и сопротивления и состояния рынка . При получении сигнала на вход Эксперт выставляет отложенный ордер, Стоп и профит. В случае ошибочного сигнала, отложенный ордер удаляется и советник ждет следующей торговой ситуации. В торговле участвует всегда только 1 ордер на продажу и 1 на покупку, отложенный или в рынке.
Пока ордер не закрылся или не удалён, следующий ордер открыт не будет, что даёт прозрачность торговли.
Параметры
Trading_Parameters - Торговые Параметры
AutoMM - Автоматический расчет лотов TRUE = да / FALSE = нет
Risk - Уровень риска AUTOMM
Lots - Размер лота при выключенном ММ
TP - Фиксированный уровень прибыли
SL - Фиксированный уровень убытка
Tral = TRUE - Treiling TRUE=да / FALSE=нет
TrailingProfit - Уровень фиксированной прибыли Treiling
TrailingStart - Уровень начала Treiling
TrailingStep - Treiling Дистанция
OrderOverTime - удаление отложенного ордера Expiration в минутах
Expiration - удаление отложенного ордера
Step_for_Open_Order_Sell - дистанция отложенного ордера на продажу
Step_for_Open_Order_Buy - дистанция отложенного ордера на покупку
Frame_Market - Временной период
Step_Period_Sell - количество свечей временного периодa на продажу
Step_Period_Buy - количество свечей временного периодa на покупку
IndicatorMACD_Parameters - Параметры индикатора MACD
Frame_MACD - Временной период MACD
MACDS_fast - продажа
MACDB_fast - покупка
MACDS_slow - продажа
MACDB_slow - покупка
MACDS_sign - продажа
MACDB_sign - покупка
Indicator CCI_Parameters - Параметры индикатора CCI
Frame_CCI - Временной период CCI
CCIPeriodS - продажа
CCIPeriodB - покупка
CCIStepS - продажа
CCIStepB - покупка
Slippage - Проскальзывание
Magic - Магический номер
Buyers of this product also purchase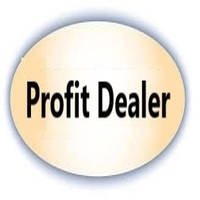 Profit Dealer
Aleksej Jeske
Советник, предназначен для торговли инструментами на рынке Forex.Настроен для пары EURUSD. Советник работает прямыми ордерами типа Buy,Sell.Система построена на основе индикаторов мета трейдер 4 , присутствует одноразовое увеличение лота в системе не предусмотрены StopLoss и TeikProfit . Советник закрывает профит в процентах от депозита, При входе в рынок Советник также контролирует объем торговых позиций в процентах от депозита. Советник имеет защиту от сбоев, при восстановлении соединения про
5 000 USD
replacing the Stochastic indicator with CCI
added Step_Period for Frame_Market, Slippage.
Сompletely rewritten algorithm Added order Delete
MACD signal is fixed. Errors are fixed.
added StopLoss adjustment
The MACD trading algorithm has been changed, market entry time parameters - 60, Distance = 50, Frame_MACD - 60, Frame_Stochastic - 60, and an auxiliary TralLevel = 600 have been added.
Magic 0 Expert accompanies manual trading deals