Overview

Reviews

Comments
Fekluza Pro
Fekluza Pro is a trading robot for the MT4 platform. Powered by MA indicators. The robot makes deals only in the direction of the main trend.
During trading, it does not use trailing stop and Stoploss, it works in online mode - there must be constant communication with the trading server, it is better to use Virtual Server.
A pair of EUR / USD 5 minute timeframe.
Minimum deposit 100 USD recommended 500 USD.
Leverage 1: 500.
Settings
dLots lot, optimal lot 5% of the deposit.
Profit1 optimal profit of 2% of the deposit.
Profit2 position closing profit 1% of the deposit.
m defaults to 0 if 1 - closes all positions.
In the terminal
Profit profit.
Balance balance.
Lots lot.
SheckProfit profit at the moment, the first or second.
OrderOpen number of open orders.
Buyers of this product also purchase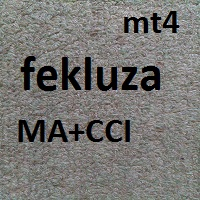 Fekluza
Aleksandr Chalikov
Fekluz - i s a trading robot for the MT4 platform. Powered by MA and CCI indicators. The robot makes deals only in the direction of the main trend. During trading, it does not use trailing stop and Stoploss, it works in online mode - there must be constant communication with the trading server, it is better to use Virtual Server. A pair of EUR / USD 5 minute timeframe. Recommended minimum deposit is 500 USD. Leverage 1: 500. Options       deposit 500 USD dLots                  0.02  Profi
100 USD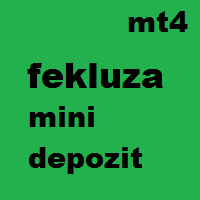 Fekluza mini depozit
Aleksandr Chalikov
Fekluza mini depozit -is a trading robot for the MT4 platform. Powered by MA indicators. The robot makes deals only in the direction of the main trend. During trading, it uses TakeProfit and Stoploss, works in OnLine mode - there should be a constant connection with the trading server, it is better to use Virtual Server. A pair of EUR / USD   GBP/USD USD/CHF 5 minute timeframe. The minimum deposit is 100 USD. Leverage 1: 500. Options dBuyStopLossPoint = 400.0;                  BuySt
100 USD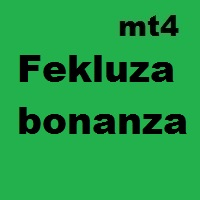 Fekluza bonanza
Aleksandr Chalikov
Fekluza bonanza   Fekluza bonanza is a trading robot for the MT4 platform. It works on MA and CCI indicators. The robot makes deals only in the direction of the main trend, works in OnLine mode - there should be constant communication with the trading server, it is better to use Virtual Server. EUR / USD pair 5 minute timeframe. Recommended Minimum Deposit 500 USD Leverage 1: 500. Parameters dBuyStopLossPoint = 00                        StopLoss in points dSellStopLossPoint = 00   
120 USD