Overview

Reviews

Comments (2)

What's new
TradingBreakouts
Breakthrough deal
TBEA is a fully automated EA, which is a breakthrough trading system.The idea comes from the turtle trading system.The development methodology is rigorously developed, tested, and optimized.Two thousand simulation runs and simulated delay slip tests were carried out on trade randomization.This EA is used for EURUSD and it is recommended to cycle for 1 hour.After the test of solstice on June 9, 2017 and July 12, 2018, the principal of solstice was $1,000. The profit margin of the final test result was 5.04 and the expected profit was 19.36.See screenshots for details.This is the first version of the program.Revise according to feedback.
Comment:
MagicNumber: MagicNumber
TakeProfit: TakeProfit points by default.
StopLoss: default StopLoss points.
RiskMM: the maximum risk ratio. The risk ratio below 10 is recommended.
advice
EA Settings: use EA default Settings
Currency pair: EURUSD
Time period: 1 hour
Broker: ECN broker, low spread/low commission, leverage: 1:500.
Minimum deposit: $200
Buyers of this product also purchase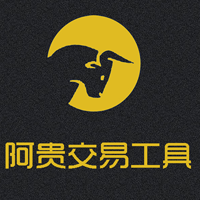 Easy tools
Gang Li
这是一个极简单的程序。你只需要输入K线数量、盈亏比、每个订单最大的风险。你就能开始交易。 使用方法:1、首先根据自己习惯的交易周期,确定出交易方向。                   2、找出交易周期内,近期的高低点,找出需要突破入单的点位。                   3、设定K线数量,并点击开始。查看止盈、止损、开仓点位是否符合自己的交易策略。                   4、根据需要点击" 开启多单 "、"开启空单"。                   5、可以根据自己的需求选择是否打开"保本止损"、"跟踪止损"控制按钮。 这个软件的优点在于利用" 突破 "入场的原理。突破以后才开仓。如果价格走向反的方向,达到反方向的突破点后。订单会自动被终止。 建议:使用前进行模拟操作,学习方法。 说明:1、风险比例:单次交易最大的损失占总资金的比例。建议不超过2%。使用            2、盈亏比:单次交易盈利和损失的比例。            3、保本止损:将盈利的订单止损点设置到距离进场点位的上方或下方。保证盈利的订单不会变成亏损。            4、
30 USD
Increase mobile stop options (MoveProfit), default is 15 before, now the default is 30.