Overview

Reviews

Comments
Wait and See
Wait & See

Wait & See is a fully automated Expert Advisor. No manual trading is suggested. All screenshots belong to backtests with EURUSD H1 timeframe.




WARNING: Wait & See uses 1,2,3,4 and 5 as magic numbers. If you are using other Expert Advisors to send orders at the same time with Wait & See, do not use these preserved magic numbers for other orders.




Wait & See is based on three main steps: Open a new order, martingale if needed and take profit.

Open new order:

Wait & See uses the MACD,RSI,Ichimoku,SMA and Stochastic Oscilator to open the first order.

Martingale:

After opening a new position, if the trend goes the opposite direction, the Wait & See begins opening new positions with the same direction of the first order. The Stop Loss parameter defines the grid limits, and the predefined value is suggested.

Take Profit:

Wait & See closes all orders if the predefined profit is reached. The TakeProfit parameter defines the profit amount to close orders, and the predefined value is suggested.



Recommendations
EA Settings: Use the default parameters.

Symbol: EURUSD is suggested.

Timeframe: H1 is suggested but also the other timeframes with low spreads can be chosen.

Brokers: ECN brokers, low spread/commission, 1:400 leverage, non-FIFO or FIFO.

Trading Condition: Ranging.

Minimum Deposit: $2000 .
Parameters
Lots - Initial volume to open positions.

MaximumRisk

- Defines the maximum risk that user can have if the auto lot is true.

Autolot - Enables to optimizing the lotsize.

MaximumSpread - Limits to open new positions with high spread symbols.

MaximumLevel - The maximum number of the positions to limit the loses.

TakeProfit - Take profit value for each order set.

Stop Loss - To open a new martingale position, this parameter defines the separation between positions when the trend goes opposite.
Buyers of this product also purchase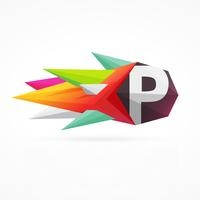 Pompalamasyon
Safa Erden
Definition Pompalamasyon is a fully automated trend trader that performs best on  1 Hour   EURUSD  Chart. This EA uses  Simple Moving Average Indicator ,  Stochastic   Oscilator, RSI and  Ichımoku to define the trade direction and sends an order. While sending an order the EA sets the take profit and stop loss points. Pompalamasyon is not a scalper. There are no risky hedging or martingale strategies used. Recommendations EA Settings : Use default settings. Symbol : EURUSD. Time Frame :H1. Broke
40 USD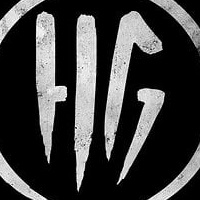 Hedge Guru
Safa Erden
Hedge Guru is a full automated Expert Advisor that can work on all timeframes with  all currencies . 1 Hour timeframe and major currencies recomended. It simply uses the combination of martingale and hedging strategies with stop loss to reduce the risk. MaximumLevel Parameter defines the point to close an order with loss. Attention: For targeting more profit with HEDGE GURU , using high lot size is not recommended, for targeting higher profits, HEDGE GURU should be used on multiple currenc
30 USD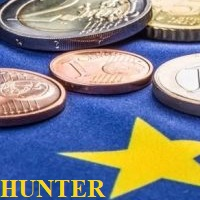 Euro Hunter
Safa Erden
EURO HUNTER - NO Martingale - NO Hedging - NO Risky trading strategies!!!! --------------Just IN and OUT-------------- Hunter uses RSI 2-Period strategy  to open a position. After opening a position it follows the price with trailing stop loss .   Important! Euro Hunter is a fully automated Expert Advisor. It is designed for market conditions after 2017. All screenshots belong to backtests with EURUSD H1 timeframe since 01 January 2018. Hunter is based on three main steps:  Open a new orde
10 USD