Overview

Reviews

Comments
BBFX Truster
BBFX Truster — is an automated Expert Advisor, based on the trend trading principle and trades using short deals. The EA is based entirely on the principle of technical analysis and includes a number of developments that have been successfully applied in other robots. The EA can be used on most of the available trading instruments, and its installation takes only a few minutes.
Advantages
Profit is fixed using virtual TP and trailing stop.
Working with fixed and auto lots based on MM.
No grid, martingale or arbitrage;
No indicators;
No need to close the robot during news releases.
Highly configurable
Fixes losses if trend changes.
Requirements
Symbols: EURUSD,GBPUSD,USDCHF
Timeframe: M15
Deposit: $1000 and higher
Account type: ECN, PRO
Lot: 0.02
Program Parameters
Magic - unique ID of the EA's orders.
Risk - maximum risk per trade in percents.
FixLot - fixed lot if Risk = 0.
TakeProfit - take profit level.
StopLoss - stop loss level.
Slippage - maximum slippage.
Use Trailing - use trailing stop.
Virtual Trailing Stop - use virtual trailing stop.
Trailing Method - trailing stop method: by candlestick Highs/Lows, by fractals, by ATR, by Parabolic, by MA, by profit %, in points.
Offset from stop level - offset from the stop level.
Trailing step - trailing step.
Minimal trailing profit start - trailing start level.
Trailing from No Loss level - start trailing stop at the breakeven level.
ATR period (method 3) - period of the ATR indicator.
Parabolic Step - the step of the Parabolic indicator.
Parabolic Maximum (method 4) - maximum of the Parabolic indicator.
МА period (method 5) - period of the moving average.
MA method (method 5) - method of the moving average.
Profit percent (method 6) - % of profit.
Buyers of this product also purchase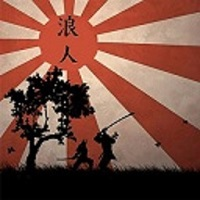 Ronin pro
Maxim Kheygetyan
Ronin pro is a fully automatic Expert Advisor for Forex trading. Each open position is managed by a modification algorithm and protected by a tight hidden stop order. The robot is based on custom rules for entering and exiting positions. It does not use hedging, martingale, grid or other risky strategies (for example, keeping unprofitable trades). The EA is based entirely on the principle of technical analysis and includes a number of developments that have been successfully applied in other rob
350 USD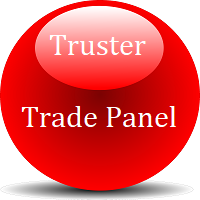 Truster Trade Panel
Maxim Kheygetyan
This trading panel has been developed for fast and comfortable operation of the financial markets. The panel is provided with functions for manual and semi-automated trading. Maximum automation of everyday routine calculations. Deal are conveniently managed until closed after reaching a selected level. Visualizes full information on the current state for each instrument separately. A very easy to use assistant panel. It can be used in any account in combination with any Expert Advisor or during
30 USD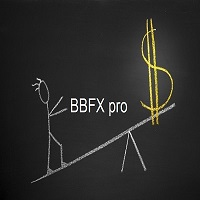 BBfx pro
Maxim Kheygetyan
BBFX pro – полностью автоматизированный советник, использует продвинутый фрактальный алгоритм, вместе с фирменным математическим комплексом защиты. BBFX pro разрабатывался, тестировался и оптимизировался строго следуя методике разработки "Обратной выборки", основанной на "Внутривыборочной" фазе и "Вневыборочной" фазе Он прошел тестирование на реальных тиковых данных с реальным плавающим спредом (с комиссией)   Вы можете ознакомиться с сигналами наших клиентов https :// bbfx . ru / signaly
200 USD