Overview

Reviews

Comments (9)
Abyss EA
Abyss EA is a long-term Expert Advisor using the breakthrough of price levels in its algorithm. The EA sets the buy stop and sell stop orders at certain levels. All trades are accompanied by stop losses exceeding the expected profit several times. Profitable trades are accompanied by a trailing stop triggered when the order reaches a certain profit. All trades are closed on the selected day of week, so there is no sitting out the losses. You are also able to use the auto lot.
The EA does not use high-risk strategies.
Real account monitoring and other products: https://www.mql5.com/en/signals/author/miloneg
Recommendations
Standard settings are suitable for EURUSD M1;
The minimum recommended deposit per 1 currency pair for 0.01 lot is $100;
VPS 24/7;
For trading on other currency pairs, you need to select suitable settings;
If your deposit currency is not USD, convert the "Profit order for activation trailing stop" parameter into your currency;
The EA can be in the drawdown for a long time.
Inputs
Lot - fixed lot, if UseAutolot is disabled;
UseAutolot - auto lot calculation;
Step balance for Autolot - auto lot step in the deposit currency;
Profit order for activation trailing stop - order profit in the deposit currency at the rate of 0.01 lot to activate a trailing stop (*);
Trailing stop - trailing stop;
Magic Number - unique (magic) number of the EA;
Enable Dynamic Stop Loss - dynamic stop loss (stop loss at the opposite level +-Stop Loss);
Stop Loss - stop loss (*);
The number of bars - number of bars to determine the levels (*);
Shift Bar - shift bars (*);
Distance price - distance (*);
Magic Number - unique (magic) number of the EA;
Comment EA - EA comment;
Enable deletion of orders - enable removing orders;
Day deleting orders - day of week after removing orders (Monday, Tuesday, Wednesday, Thursday, Friday);
Time deleting orders - orders removal time;
Show Info Panel - enable the info panel;
Color - panel color;
Size Text - text size;
Position panel - info panel positioning.
(*) - parameter for the optimization, greatly affecting the trading results.
Buyers of this product also purchase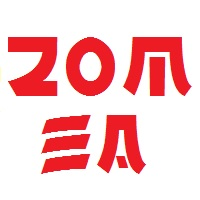 Zom EA
Bogdan Yarotskiy
Zom EA is an automated trading system. Trades are made after detecting patterns on complete bars. It is also possible to trade with an auto lot. A moving average is used to sort out trades. Standard settings are suitable for M5 EURUSD, GBPUSD, USDCHF, USDCAD, EURCHF, EURJPY and AUDUSD. You can also customize the EA the way you want. The system applies martingale. Please keep in mind that this is a risky strategy! Monitoring: https://www.mql5.com/en/signals/author/miloneg Parameters Use Autolot
100 USD