Overview

Reviews

Comments (1)
Universal Investor
Adaptive Expert Advisor without parameters
The system is based on the processing of dynamic patterns in conditions of a locally compressed volatility.
Due to its adaptability, the EA has no parameters except the risk value per trade as a percentage, specified by the user.
The logic is based on the probability of the price moving after it exit the range of the locally low volatility, and also on the probability of movement inside the range. It uses an original range calculation technology, which allows to make the system dynamically adaptive to various market situations.
Optimally, the EA should work on a large number of instruments and timeframes.
The system is suitable for investors:
who want to get the result, and not to figure out the intricacies of the EA operation
who manage assets and want to add another system to their strategy pool
who appreciate an adequate risk control and position size calculation
who understand the positive sides of diversification, which is widely used here
The Expert Advisor features
The reliability of the system is enhanced due to the lack of ability to select parameters
The diversification adds confidence in the stability
Easy to set up, set and forget, no .set files and constant optimizations,
Easy configuration helps to avoid errors in the parameters
Professional execution
Built-in broker delay (slippages, requotes) processing systems
Backup system of Take Profit execution control
The system finds the opportunities to adapt to the market conditions, although it is currently difficult to do that to the broker conditions and accounts.
Best external conditions
Spread: fixed only
Decimal places: 4
Minimum lot: 0.01 (can be higher, but it increases the risks or requires a large deposit)
How it works:
First, attach the EA to symbols with a relatively low spread.
For the purposes of simplification and profitability increase, the offered system is limited to work with patterns on the M30 and M60 timeframes on eight instruments: EURUSD, USDCHF, USDJPY, NZDUSD, EURJPY, GBPUSD, USDCAD, AUDUSD.
Limited offer
The number of sales of this version copies is limited to 7.
Buyers of this product also purchase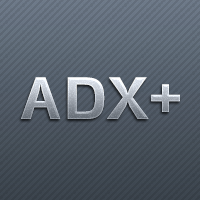 ADX Plus
Andrey Egorov
The indicator presents a new way of early trend detection using the popular ADX indicator methods. The new system adapts to the market and eliminates additional conditions. To generate a signal when using the standard ADX indicator, the ADX line should cross some level - 20, 22, 26, etc. However, it is very difficult to select such a level not only for different symbols but also for different timeframes on the same chart which makes ADX practically useless. The solution has turned out to be simp
FREE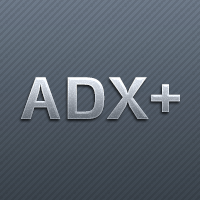 Super ADX
Andrey Egorov
To generate a signal when using the standard ADX indicator, the ADX line should cross some level - 20, 22, 22, etc. This level is hard to be determined precisely, that is why it is not easy to use. This indicator solves the problem by not using this level at all. It has a signal line (the red one). If it crosses +DI upwards, a sell signal is generated; if it crosses -DI downwards, a buy signal is generated. The signal is canceled at a reverse crossing. The signal line has a parameter of sensitiv
10 USD