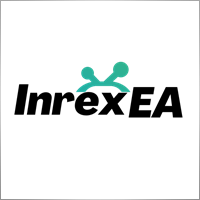 5+ 年

经验

13

产品

2391

演示版

0

工作

15

信号

1

订阅者
Hello traders, this is Huson Chow and Joanne Yip from Hong Kong. Since 2016, we have been dedicated to developing all InrexEA trading products. Over the years, we've explored various techniques and strategies. While some have proven to be excellent, many others have failed, exposing us to a wide range of mistakes.
Our spirit lies in continuously learning through trial and error, refining our products to make them better and more effective. Eventually, we discovered that relying solely on data from MT systems across different brokers isn't reliable enough. As a result, our most successful approaches now connect to our database to acquire trading trends.
We hope you will continue to support us as you always have. Your support is what drives us to delve deeper into the world of trading and to constantly improve our products.
Have an excellent trade!
Affiliate program:
https://www.inrexea.com/join-affiliate
The Inrexea VPS:
https://www.forexvps.net/partner/inrexea
24/7 breaking news channel:
https://t.me/BreakingNewsFX
Official channel:
https://t.me/InrexEA
The only broker we trust:
bit.ly/icmarkets-ecn-rawspread
Please contact us if you have any trouble on payment for Any EA of us on mql market .