Amaze MT5
Fully Automated Open System for Finding and Exploiting Global Vulnerabilities in the Market.
This is a Multi-Currency Trading System for EURUSD AUDUSD GBPUSD USDJPY.
Each Trade Always has a Fixed Stop Loss and Take Profit.
Settings Optimization FAQ About Settings
The Minimum Deposit is $100 For Leverage of 1:500 Default Settings for ICMarkets MT5 LIVE EURUSD H1
Recommend Using Brokers with Minimal and Zero Spreads VPS with PING less 5ms

The System has Built-in Protection:
Protection against broker slippages
Protection against large spreads
Protection against Gaps
Protection against Repeated Levelss
The System Does Not Trade at Night. The Main Currency Pair is EURUSD H1.
Only 1 trade will be used for one currency pair.
Optionally, you can activate Virtual StopLoss and TrailingStop If desired, you can activate the Grid with Fixed SL and do the Averaging Optionally.
You can Enable the news filter. The system independently analyzes your broker and adapts to slippages and delays.
The system does not use indicators and built-in mechanisms for averaging historical quotes Optionally, you can include only buy transactions, or only sell transactions.
This is an open system, every setting affects trading. You can choose your own settings for other currency pairs
To use the news filter you will need to add a URL to your MT5 terminal
http://ec.forexprostools.com/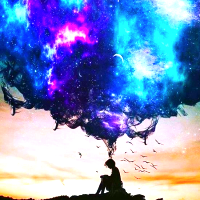 Amaze
Anton Kondratev
Fully Automated System for Finding and Exploiting Global Vulnerabilities in the Market. This is a Multi-Currency Trading System for EURUSD GBPUSD USDJPY AUDUSD. Each Trade Always has a Fixed Stop Loss and Take Profit. Settings     FAQ     About Settings The Minimum Deposit is $100 for a Leverage of 1:500 and Each Currency Pair  Default Settings for EURUSD H1 GMT=3 and DST=None Recommend Using Brokers with Minimal and Zero Spreads VPS with PING less 5ms How to Сheck Any MT4 Trading Systems Corr
385 USD
Added a news filter
To use the news filter add the URL to the MT5 settings http://ec.forexprostools.com/
Added the adaptation flag for brokers with a large spread.
Added a setting for switching the panel position
Added a setting for the deposit currency
Risk reduced to check the news filter
Use the settings that are provided in the description
Added calculation of the broker's average spread
Added adaptation of the system to the average spread of the broker
Added profit visualization on the chart
Improved standard settings for EURUSD H1
All checks were performed for IC Markets MT5 LIVE