Airtaye
The system does Not use the Grid, does Not use martingale, no hard coded dates, no strategy tester manipulation.
All trades are protected by StopLoss !
All of the basic algorithms of the adviser have passed multiple tests on historical data over the past 10years, the principle of operation is maximally adapted to the dynamics and volatility of today's market.
By purchasing this advisor, you have the right to receive a free copy of one of
my other advisor's!
(All future updates are included. No limits) .
To get it , please contact me by mql5 message !
Advisor Airtaye shows stunning results on the declared working pairs! For the successful operation of the system, you need a broker with fast execution of transactions.
Advisor works in a very specific way. Although trading is conducted around the clock, transactions are made at fairly short intervals. Several orders open and quickly closes, fixing a small number of points.
An undoubted advantage is the installation of the Stop Loss and Take Profit levels by the robot, as transactions often open during strong market movements. It is because of the opening of positions during a strong price movement, on pullbacks and corrections, it is necessary to quickly execute transactions with a broker. This is perhaps the key factor affecting the performance of the adviser!
Of the listed parameters necessary for the successful trading of the adviser, the lowest possible spread will be vital!
It is recommended to use this trading robot on accounts with the "Markets" type of account processing, that is, when a transaction is opened "on the market". Accounts with such execution are usually called an NDD account (No Dealing Desk - order processing without a dealer) or ECN account (accounts with direct withdrawal to an interbank account).
Working pairs: EURUSD, GBPUSD, USDJPY, USDCHF, USDCAD, AUDUSD, NZDUSD, EURGBP, EURAUD, EURNZD, AUDCAD, AUDNZD M1.
Recommendations
Use VPS server.
Low spreads + low commissions + quality execution.
You can start with an amount 100 dolar
Options
Magic_ – the number by which the robot will distinguish its orders from strangers;
OrderComment – trade comments that appears in the Trade and Account History tab;
NDDmode – set =TRUE for brokers that don't accept SL and TP to be sent at the same time as the order;
MaxSpread – max allowed spread in points (1 / 5 pip);
MaxExecution - max allowed average execution time in ms (0 means no restrictions);
TakeProfit – TakeProfit from as many points. Default 30 (= 3 pip);
StopLoss – StopLoss from as many points. Default 200 (= 20 pips);
TrailingStart – start trailing profit from as so many pips. Default 0;
Comission – some broker accounts charge commission in USD per 1.0 lot. Commission in points;
MoneyManagement - If TRUE then calculate lot size automatically based on Risk, if False then use ManualLotsize below;
MinLots – minimum lot-size to trade with;
MaxLots – maximum allowed lot-size to trade with;
Risk – risk setting in percentage;
ManualLotsize - Manual lotsize to trade with if MoneyManagement above is set to FALSE;
Volatility_Sensitivity – how many points should the chart move away from LWMA for the EA to start trading. Suitable values 50/150 ;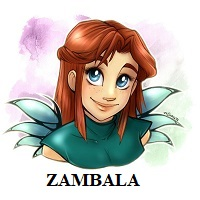 Zambala
Seda Terekyan
By purchasing  this advisor, you have the right to receive a  free  copy of   one of   my other advisor's!  (All future updates are included. No limits) . To get it , please contact me by      mql5 message ! "Zambala"  EA - is a perfect tool for multipair trading. You do not need to watch forex all time, just check current results from time to time.  This 100% automated EA - is a result of many years of manual trading. EA takes care of deposit drawdown. EA takes a series of measures to make dra
99 USD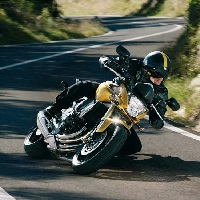 EA Hornet
Seda Terekyan
EA  Hornet - it is a good tool for a multiplayer trade. This 100% automated EA - is a result of many years of manual trading.  The EA will quickly analyze the current situation in the markets using an intelligent grid system to prevent a large drawdown and close as many profit orders as possible! EA  Hornet  is a 100% automatic forex robot working on 8 major currency pairs  EURUSD, GBPUSD, USDJPY, USDCHF,EURGBP, AUDUSD, NZDUSD, USDCAD  H1 . By purchasing this advisor, you have the right to recei
99 USD